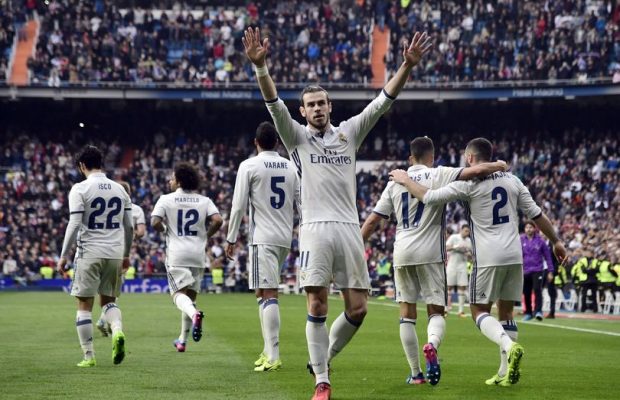 Real Madrid has set a new club record, by scoring in their 42nd consecutive game, after they defeated Espanyol 2-0 in their La Liga clash on Saturday.
Alvaro Morata headed Zinedine Zidane's side in front, before Gareth Bale made it 2-0 with few minutes left in the match.
The goals mean Madrid have scored in every game they have played, since their goalless draw at Manchester City in April last year in the Champions League semi-final.
The previous club record stood at 41 matches and Madrid has hit the mark three times in history in 1952, 1989 and 2012.
Their new record is the best by any La Liga club, since Barcelona set their club record in a run of 44 matches between 1942 and 1944.
Last month, Los Blancos set a new all-Spanish club record of 40 games unbeaten in all competitions with a 3-3 Copa del Rey draw at Sevilla.