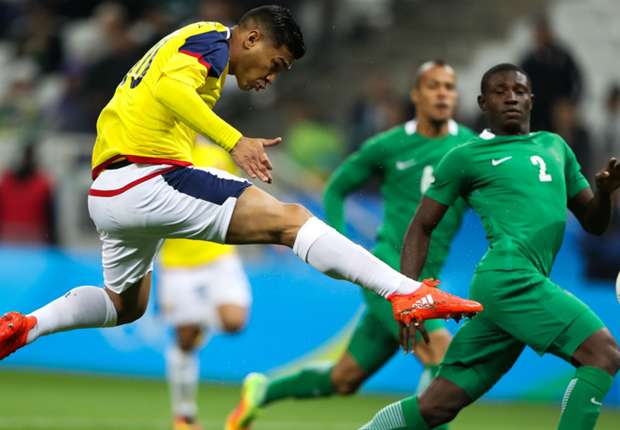 Nigeria's Dream Team VI on Wednesday, August 10, suffered their first loss at the Rio Olympics, losing 2 - 0 to Colombia at the Arena Corinthians in Sao Paulo.
In just four minutes into the match, Captain of the Colombian team, Teofilo Gutierrez netted the first goal following a careless play by the Nigerian side.
The early goal initially destabilized the Mikel Obi-led team, but they later regained balance and took fair control of the game - but never converted any of their chances to a goal.
As the match progressed, with Colombia showing they needed the win more, a counter-attacking play in the 62nd minute soon pressured Nigeria's goalkeeper, Daniel Akpeyi to foul a Colombian attacker in the six-yard box - earning the South Americans a penalty.
Dorlan Pabon fired home the second goal that cemented Colombia a place in the Quarter final.
Despite the loss, Nigeria qualified for the quarter final after beating Sweden in their second match.
The latest development means Japan and Sweden are out of the tournament having recorded the least points in the group.