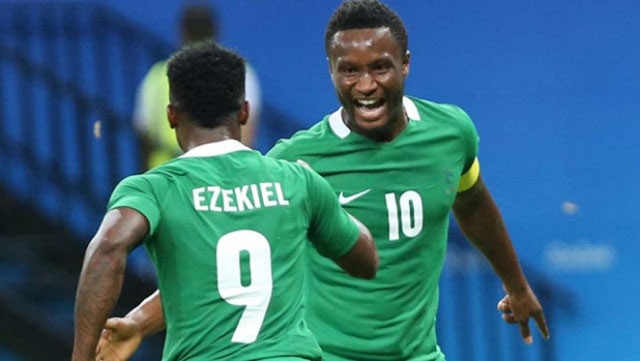 Captain of Nigeria's U-23 side to this year's Olympic Games, Mikel John Obi, has admitted he was disappointed not to carry the Nigerian flag at the opening ceremony.
The Chelsea midfielder could not attend the event, because the Dream Team VI was stranded at their training base in Atlanta, USA.
Female table tennis star, Funke Oshinaike, who is attending her sixth Olympics, carried the Nigerian flag.
Mikel Obi wrote in his column for the Evening Standard: "Unfortunately, I didn't end up carrying the Nigeria flag at the opening ceremony as expected.
"Our first two games were in Manaus and we arrived so late, we didn't have the time to arrange for me to fly to Rio straight after the Japan match and then come back again to face Sweden.
"We decided it was going to be too much for me as it takes four hours each way.
"It was obviously disappointing.
"I watched some of the ceremony but then I got a bit too emotional and had to switch off because I knew I was supposed to be there."