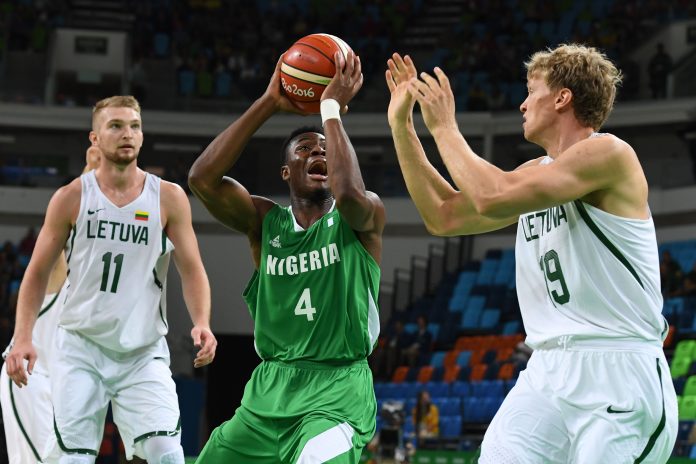 Mantas Kalnietis and Jonas Maciulis each scored 21 points and Lithuania held off a late fightback Tuesday to defeat Nigeria 89-80 and stay unbeaten in Rio Olympics men's basketball.
Kalnietis also passed out 12 assists as Lithuania shut down a late rally for the second game in a row, having withstood a late charge to beat Brazil 82-76.
This time, Nigerian captain Ige Diogu, a former NBA player, scored five points in an 11-5 run that pulled the African squad within 84-79 with 47 seconds remaining.
Maciulis, who had seven points in a 12-0 third-quarter run that gave Lithuania the lead for good, and Kalnietis each sank late free throws to squash the comeback bid.
Diogu led Nigeria with 19 points and seven rebounds while Michael Umeh added 17.
Lithuania, 2-0, next faces Argentina while Nigeria meet fellow winless side Spain, the Group B preliminary round favourites before stumbling against Croatia and Brazil.