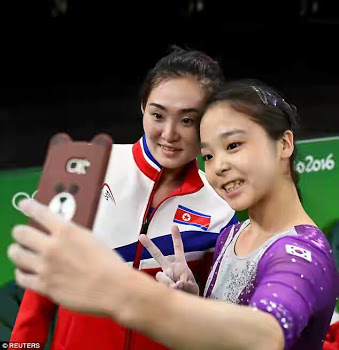 Both countries often antagonize each other and although a ceasefire is in place, the countries are still officially at war.
Lee Eun-ju of South Korea and Hong Un-Jong of North Korea posed for a sweet selfie while warming up at the women's gymnastic.
Relations have been tense between the North and South for more than 70 years since the end of World War II.