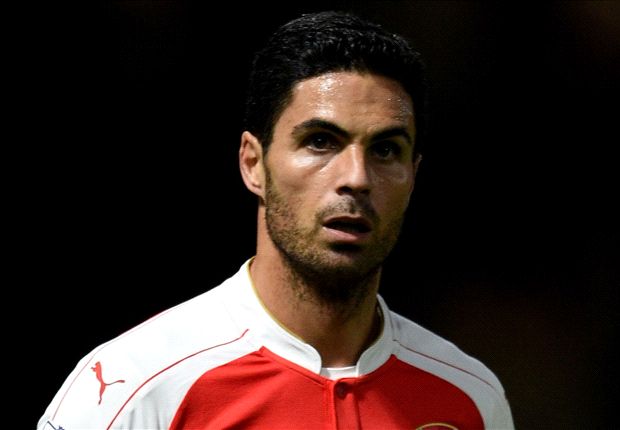 Former Arsenal captain, Mikel Arteta, has confirmed that he is retiring from playing and will take up a coaching role under Pep Guardiola at Manchester City.
Arteta made only nine appearances in his last season at the Emirates because of injury, playing two minutes in Arsenal's final match of the 2015/2016 season.
Although there were speculations that the 34-year-old might get a role with the Gunners, he has announced his next destination is the Etihad Stadium.

"I can confirm that I will be leaving Arsenal and retiring from playing to take up a coaching position at Manchester City," Arteta said in a statement released on Twitter.
"I've enjoyed an amazing five years at Arsenal and it's been an honour and a privilege to captain such a great club.
"The opportunity to join Pep Guardiola and his team was an amazing opportunity for me and I am incredibly excited for the future.
"Throughout my career I have always been interested in more than just the playing side and have had a passion for helping progress and develop the team outside of just my own role as a player.

"I have been lucky to play under some amazing coaches and managers during my playing career and I hope to use elements of everything I've learnt from them as well as experience from my own playing career to help City achieve success."