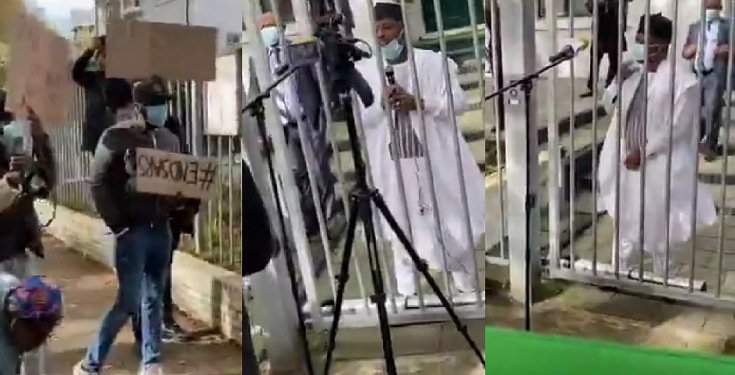 There was drama at the Nigerian House in the Hague, Netherlands when #EndSARS protesters tackled a Nigerian envoy who was on ground to receive them.
Following the arrival of the protesters at the Nigerian House to demand an end in police brutality, the Nigerian envoy came out of his office and demanded to speak with their leader.

But they all chorused "we are speaking as a collective body".
When he was informed that the protesters don't have a leader, he replied;
''You have to identify yourselves because you are coming to my place."
Angered by his response, the protesters went hard on him and replied;
"This is not your place, we pay your salary ok?"
Watch video that captured the dramatic moment below;
https://www.instagram.com/p/CGajduFjxT6/?utm_source=ig_web_copy_link