Yemi Osinbajo's convoy was today, block by some aggrieved protesters along Umaru Musa Yar'Adua Expressway in Abuja today.
According to reports, the protesters had blocked the convoy of the Vice President, as he was heading to the airport, when he ran into a barricade at Goza village.
Gbagyi village residents had gathered on the major road connecting the airport to the city. They were protesting the alleged invasion of their land by the military.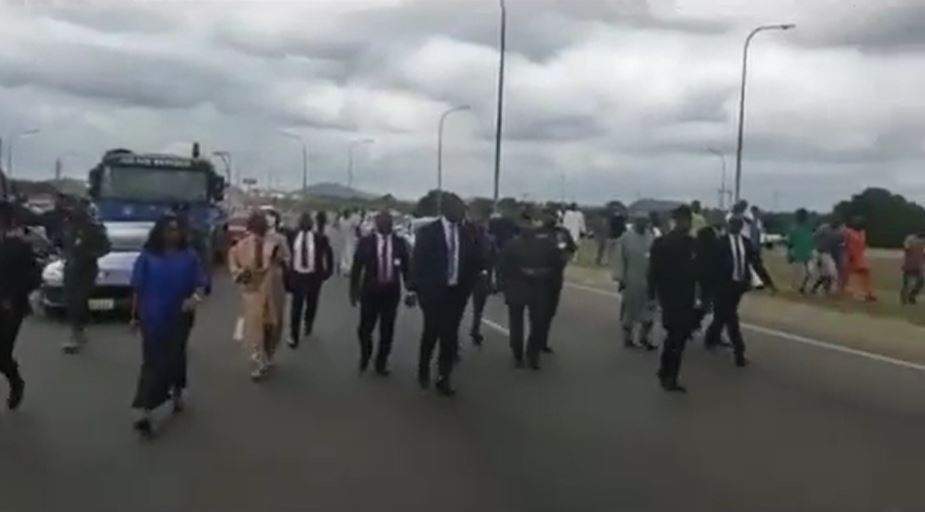 Osinbajo's security aides could not appease the protesters, forcing the Vice President to step out of his car.
The Vice President's Special Assistant on Media on Publicity, Laolu Akande, also confirmed the report in a tweet, saying, "On his way to the airport just now, VP Osinbajo runs into a group of FCT residents protesting alleged land takeover bid by the military. "He gets down, engages the people, proposing to meet with their leaders on the matter & intervene with a view to finding an amicable solution."
Watch the video below;

?ref_src=twsrc%5Etfw