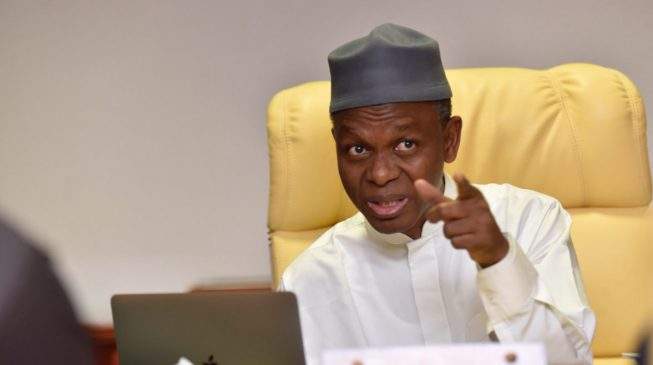 The Governor of Kaduna State, Mallam Nasir El-Rufai, has mocked the presidential candidate of the Peoples Democratic Party, PDP, Alhaji Atiku Abubakar.
NetNaija was the first to report yesterday that Atiku, who cast his vote alongside his Wife Titi at his home unit at Jada, Adamawa, lost to President Muhammadu Buhari in the polling unit.
Mocking the forming Vice President, El-Rufai said that it looks NNPC was safe in the area.
President Buhari and Atiku engaged in a tight battle of who becomes Nigeria's next President on Saturday and Nigerians are waiting eagerly for the Independent National Electoral Commission, INEC, to announce the results.
Gov. El-Rufai, wrote, "Atiku loses his polling unit at Ajiwa Ward in Yola to PMB. APC - 186 PDP - 167
"Atiku's home unit and wards in Jada also lost to PMB. Looks like NNPC is safe in Adamawa so far!"