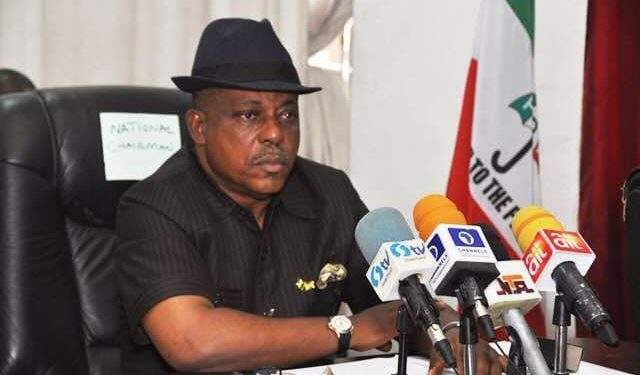 The national chairman of the Peoples Democratic Party (PDP), Uche Secondus, has condemned the postponement of the 2019 general elections by the Independent National Electoral Commission, (INEC).
In a statement, Mr Secondus said the development is a deliberate plot by President Muhammadu Buhari to cling on to power even when it has become obvious to him that Nigerians want him out.
Mahmood Yakubu, chairman of the Independent National Electoral Commission, announced at about 2:40 a.m. Saturday that the election had been postponed, barely hours after Nigerians were set to hit the polling units.
The INEC Chairman said the announcement came hours after a string of strategic meetings were held by top INEC officials to review preparedness for the exercise. It was concluded that a rash of logistics challenges that arose on Friday informed the postponement.
The elections would now hold on new dates scheduled as February 23 for presidential and National Assembly elections and March 9 for governorship and state assemblies elections.