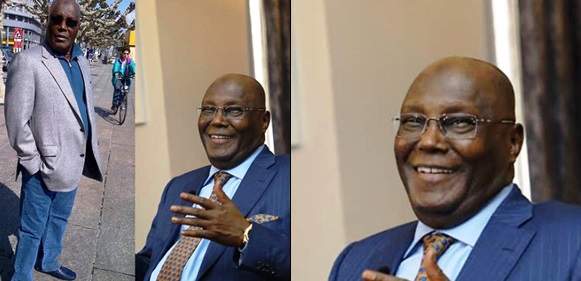 The Northwest Zonal office of the All Progressives Congress (APC) has described the recent visit of Atiku Abubakar to the US as an exercise in futility.
Alhaji Abdulmanaf Mohammed-Daura, the Zonal Organising Secretary of the ruling party made this known in an interview with newsmen in Daura on Sunday. He said the visit would not add any political value to the PDP presidential candidate or stop President Muhammadu Buhari from winning the presidential election with wide margin.
According to him, about 85 per cent of the electorates are solidly in support of the re-election Buhari because of his administration's considerable gains in critical sectors of the national economy.
"Our voters are Nigerians not Americans and are ready to give another mandate to the President."
Mohammed-Daura further expressed optimism that the APC record overwhelming victory across the 36 States in Nigeria, because "our party has impacted positively nationwide."