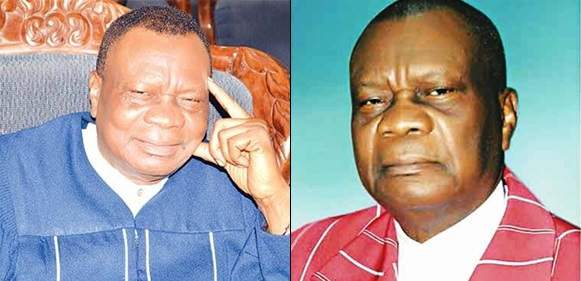 The General Overseer of the Christ Apostolic Church, Agbala-Itura worldwide, Prophet Samuel Abiara, has revealed that danger lurks around the 2019 general elections.
Abiara, made this known while addressing World Press Conference heralding 2018 Jesus Festival on the church premises along old Ife Road, Ibadan.
He said: "there are clerics and servants of God across denominations and churches praying for this nation and that is why there is still peace in Nigeria. Prayer has been the saving grace upholding the country. God said there would be peace for Nigeria if men of God come together and pray for the country. The future of Nigeria is good if we pray, irrespective of our religion. We don't have to listen to prophets of doom concerning the nation."
On the new minimum wage agitation by the Nigeria Labour Congress, he said: 'it is one of the dangers ahead for the country. I am not a prophet that scares people with vision of doom but when we talk, we have our reasons. Government should look for a way to pay the salaries. If workers go on strike, it will affect many Nigerians. I call on other prophets and other servants of God, even if they see anything bad or glooming, they must not speak evil but call other men of God to pray for peace and unity of Nigeria. There is danger ahead but with prayer, all will be resolved. We need to call on God of peace to interfere in the affairs of this country."