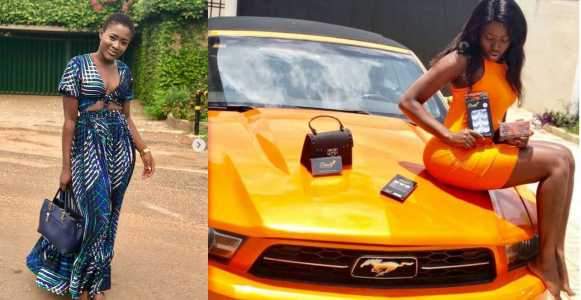 A few minutes ago, we reported that ex-suger daddy to Ghanaian actress, Fella Makafui reportedly took back the car gift he bought for her after she shared a loved-up video with new BF, rapper Medikal.
However, new reports have emerged indicating that Fella's sponsor has become angry because of the many lies the actress had been telling.
The report further stated that Fella has allegedly carried out as many as three abortions with this guy as she kept postponing their coming together as a couple.
While we cannot confirm the veracity of the abortion claim, the report included a screenshot of a conversation between a purported girlfriend of the sugar daddy's friend as making the claim.