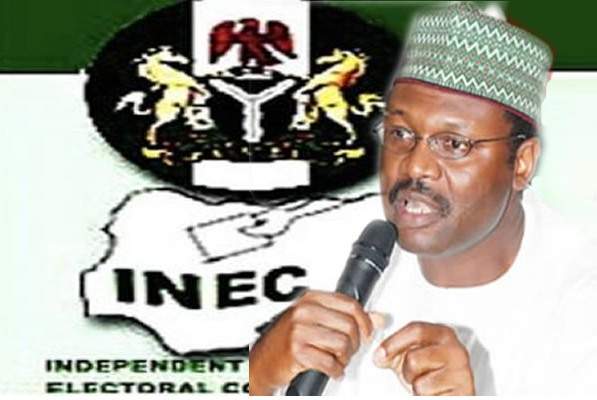 The Independent National Electoral Commission (INEC) says it has removed over 300,000 names from its voter register as it continues preparations for 2019 general elections.

INEC Chairman, Mahmood Yakubu, disclosed this when he received a delegation of ECOWAS Pre-Election Fact-Finding Mission, led by the chairman of Sierra Leone's National Electoral Commission, Mohamed Conteh, on Monday in Abuja.

Mr Yakubu said the names were removed from the register after the Automated Fingerprint Identification System was carried out on the biometry data of registered voters.

He said the commission had started the cleaning up of the register, adding that the commission would between November 6 and 12 display register of voters nationwide for claims and objections.

The INEC Chairman urged Nigerians to make use of the opportunity to assist the commission to identify names of ineligible voters for further clean-up.

"For the registered voters, we have been cleaning up on our own, using the AFIS. As at last week, before I travelled, I was told that over 300,000 names were dropped after the automatic fingerprints identification system.

"But the cleaning of the voter register is not the sole responsibility of the commission; it is also the responsibility of every Nigerian.

"That is why the law says that we should display the register for a period of six days between Nov. 6 and Nov. 12. We will display the voter register in 120, 000 polling units nationwide.

"I will like to use this opportunity to appeal to the citizens to check when we display the register so that they can draw the attention of the commission to the prevalence of any ineligible voter on the register so that we can further clean up the register,''

Mr Yakubu told the mission that INEC was well prepared for the 2019 general elections.

"In fact we can say that the 2019 general election is perhaps the most deliberately well-planned election in our history.

"We have finished the strategic planning; we have finished our strategic programme of action, and we have completed the election project plan. We have issued the timetable and schedule of activities for the 2019 general elections."

INEC Chairman addressing ECOWAS Pre-Election Fact Finding Mission on Monday in Abuja

Mr Yakubu also disclosed that the commission would by November 9 or 10 release statistics of political parties that nominated candidates for governorship elections to be conducted in 29 states and the State Houses of Assembly in all states.

Speaking earlier, leader of the mission, Mr Conteh, said that they were in Nigeria to gather relevant information and see how prepared INEC was for the general elections.
"This is a fact-finding mission to the Federal Republic of Nigeria ahead of the elections.

"As you are aware that it is common before we start any election, organisations such as ECOWAs come and see the conducting under which election is conducted and gather information in respect of the elections

"More importantly, meet with you as a major stakeholder, as Election Management Body that is responsible for the conduct of election to discuss with you and see how prepared you are for the election,'' he said.

Another member of the delegation and former Chairperson of Ghana's Electoral Commission, Remi Ajibewa, said that the mission would use the visit to meet with other 'electoral stakeholders' in the country.

These, according to her, include security agencies, Civil Society Organisations (CSOs) and political parties to ensure the conduct of free, fair and credible elections in 2019.

(NAN)