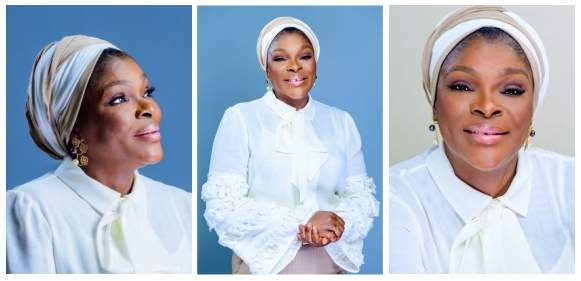 Oluwayemisi Haleemat Busari as reacted to her appointment as Jimi Agbaje's running mate for 2019 election in Lagos state.
She took to her twitter page to reply the tweet shared by Jimi Agbaje, welcoming her on board the election train.
She wrote,
"There is nothing greater than a call to serve your God, people, and Nation. I am humbled by this opportunity. #AgbajeBusari2019 Let's go!"
Mrs Oluwayemisi Haleemat Busari is married to Teslim Busari (SAN), Haleemat was born in 1964, to the family of the late Ahmed Giwa, a businessman and Vice President of Jamatul Islamiyya of Nigeria from Epe, and the Late Mrs. Mujibat Giwa (nee Shonibare), a princess of the Kosoko royal family from Isale Eko.
According to Oboagwina, Mrs. Busari will be bringing to the joint ticket her versatility and connections as a professional in corporate governance, as a Muslim activist and as a bonafide daughter of native Lagos.