With Nigerians still grappling with the resignation of former Finance Minister, Kemi Adeosun, over the allegation of forging her National Youth Service Corps (NYSC) discharge certificate, another senior minister in President Muhammadu Buhari's cabinet has been busted for evading the scheme.
According to Premium Times, Communications minister, Adebayo Shittu - famous for distributing President Buhari's re-election caps during the Federal Executive Council (FEC) meeting - did not present himself for the mandatory one-year NYSC scheme.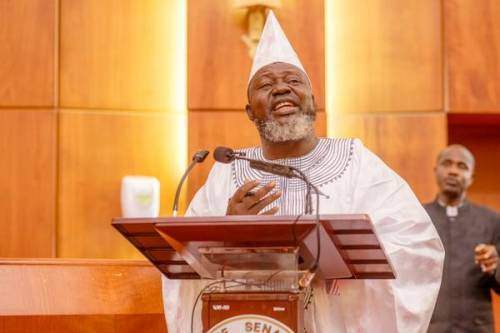 Skipping the compulsory national service is an offence under the NYSC law, punishable with up to 12-month imprisonment.
"Months of discreet checks at the NYSC headquarters showed that the communications minister did not present himself for service after graduation and is yet to do so till date," the report said.
According to the report, the minister who was born on March 23, 1953, studied law at Obafemi Awolowo University, Ife, graduating in 1978. He proceeded to the Nigerian Law School, Lagos, qualifying as a lawyer in 1979.
Having earned a bachelor's degree at the age of 25, Section 2 of the NYSC Act expects Shittu to have participated in the year-long national service.
"Contacted Tuesday, Mr. Shittu admitted that he did not serve but claimed he thought his first political post after graduation could suffice as national service, a claim lawyers and NYSC insiders consider as ludicrous and untenable," it added.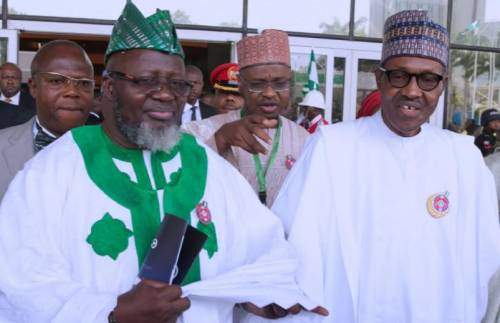 Despite not possessing an NYSC certificate, Shittu went on from being a state lawmaker, to occupying important government positions, including his current post as minister.
Shittu is a former attorney general and commissioner for justice in his native Oyo State. He also served as member of the Oyo State Judicial Service Commission from 2004 to 2007.
In 2005, he was nominated minister by President Buhari, and later assigned the communications portfolio upon legislative screening.
He also scaled the screening for the Oyo State House of Assembly, the SSS, and the National Assembly, who are all expected to screen commissioner and ministerial nominees before their appointment.
At an interview in Ibadan, Shittu described Omoyele Sowore, publisher of Sahara Reporters as inconsequential.
Shittu is eying the governorship seat of his state, Oyo, south-west Nigeria.