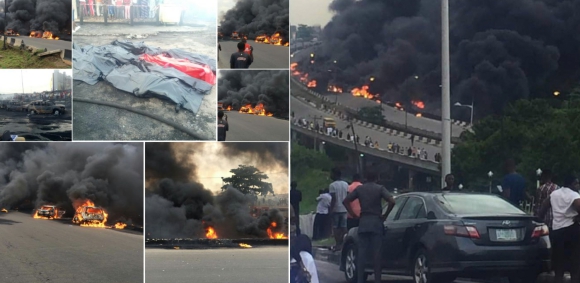 If Mr. Wasiu Olaitan had kept his tradition of not going out to work on Thursdays, perhaps he would have been in the comfort of his home today - hale and hearty.
A 41-year-old commercial bus driver, Alawasi, as he is fondly called by those close to him, who augments his daily income by operating as a vulcaniser by the side, the father of three invests much of his energy and time into productive activities that would help put food on the table for his family.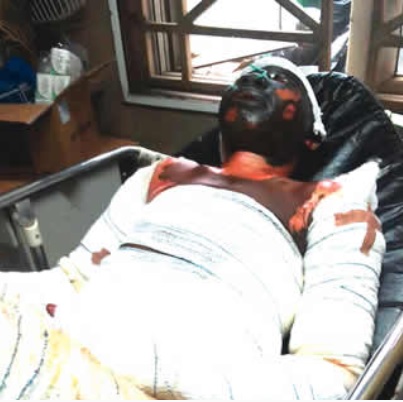 On Thursday afternoon, while ferrying passengers in his 18-seater bus from Lagos to the Mowe/Ibafo area of neighbouring Ogun, a bigger worry was added to Olaitan's growing list.
A speeding tanker laden with around 33, 000 litres of Premium Motor Spirit (petrol) that had lost control suddenly fell a few metres away from Otedola Bridge, a popular axis along the Lagos/Ibadan Expressway, spilling its content all over the place and bursting into flames shortly afterwards. The 41-year-old whose commercial bus was directly behind the ill-fated tanker, the moment brought a glimpse of perhaps what the end of the world would look like.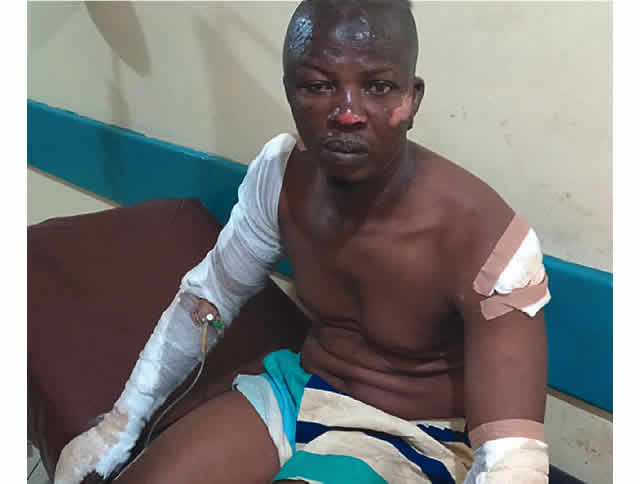 "I saw darkness everywhere immediately the tanker exploded," he said while speaking with Saturday PUNCH on Friday on his hospital bed where yards of bandages now strapped him like an armour.
"I thought I was going to die. It was as if the end had come. There was commotion everywhere, just like in a war. Nothing else came to my mind. We all believed it was the end," he added soberly as he narrated his ordeal to his teary-eyed wife - Faidat - and other family members, who had come to check on him on Friday morning.
While attributing his narrow escape to divine grace, the Ile-Ife indigene said that for a few minutes after the tanker fell, he and others in the vehicle were confused as to what to do. He revealed that it was while it was being argued that the content of the truck was diesel or petrol that the entire place erupted in flames.