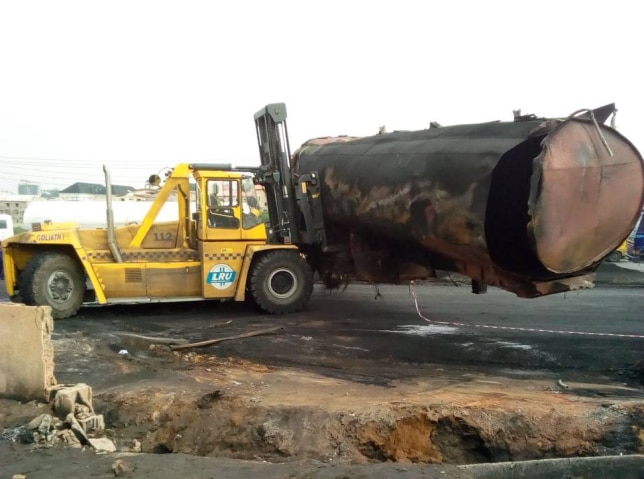 Billionaire businessman, Femi Otedola, has denied reports that his company, Forte Oil Plc, is the owner of the fuel tanker that exploded and led to the death of at least nine people on Otedola Bridge along the Lagos-Ibadan expressway on Thursday, June 28, 2018.

In a press statement signed by Forte Oil's Head of Corporate Services, Doyin Ogun, he said such reports are false.

The reports about his ownership of the tanker gained traction after a Twitter account masquerading as the billionaire promised to compensate victims of the attack.

Ogun categorically denied that Otedola has any links to the tanker and urged the public to be vigilant with mischievous impersonations of him on the internet.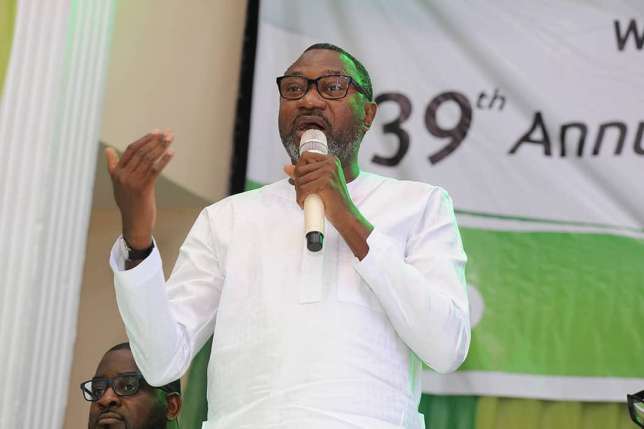 The company further assured the public that it takes safety very seriously and is committed to making sure that its vehicles are not involved in similar accidents.

He said, "Forte Oil Plc is a very safety-conscious company and we hold ourselves to the highest safety standards across our entire operations at all times with truck safety compliace being a cardinal point."

The company further expressed its sympathy for the bereaved families of the victims of the tragic accident.Brake failure caused accident - LASTMA

According to the Lagos State Emergency Management Agency (LASEMA), the accident occured when a Mack tanker truck loaded with 33,000 litres of Premium Motor Spirit (PMS) fell and spilled its content on the road resulting into a fire outbreak. The Lagos State Traffic Management Authority (LASTMA) disclosed that the accident was due to a brake failure.

LASEMA confirmed that at least four others suffered from varying degrees of burns as at least 54 vehicles were also lost to the terrible inferno.Ambode expresses pain over accident

After paying a visit to the scene of the tragic accident as emergency responders cleaned up the scene late on Thursday, state governor, Akinwunmi Ambode, took to his Facebook account to express his sadness over the tragic loss of lives.

He wrote, "Very sad day. The loss of lives in an accident like today is very painful. My prayers are with everyone affected by this tragedy."

In a statement signed by the state's Commissioner for Information and Strategy, Kehinde Bamigbetan, the government commiserated with families of victims who lost their lives and properties in the fatal tanker explosion. He described the accident as a sad development, saying that it was most unfortunate and regrettable.

He urged motorists to continue to adhere to safety standards and the state's traffic laws so as to prevent a recurrence of such an accident.