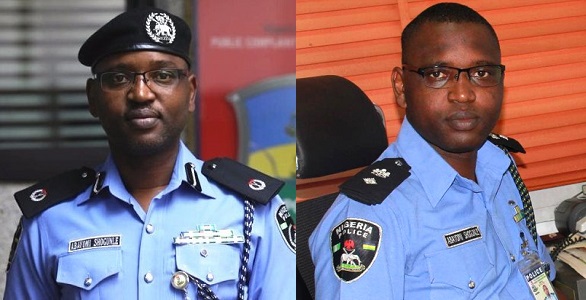 The assistant commissioner of Police, Abayomi Shogunle has made quite an interesting comment on his social media page recently.

The high ranking Police officer took to his Twitter page recently to share that if a couple don't know each other's ATM pins, then their relationship is not serious.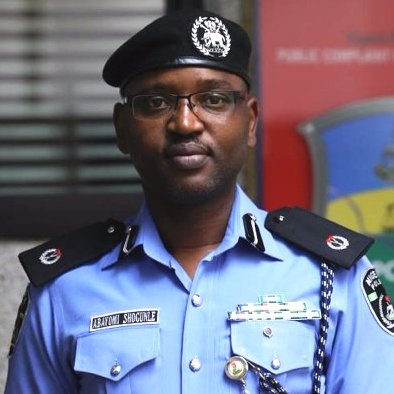 He says if either of the couple is not willing to share their PIN with the other, then one should pray to God for their better half.

The Assistant commissioner wrote,

Husband and wife that does not know each other's ATM card PIN are still doing boyfriend/girlfriend runs.
Ask your spouse for his/her PIN now. If he/she is not willing to tell you, start praying to God to give you your own better half.

This does not apply to unmarried BF/GF.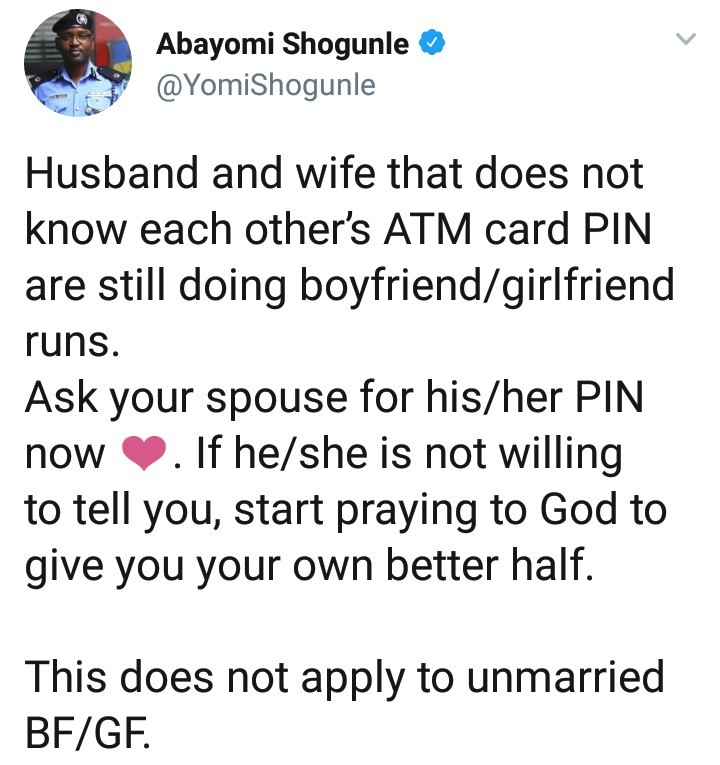 What's your take on this though?