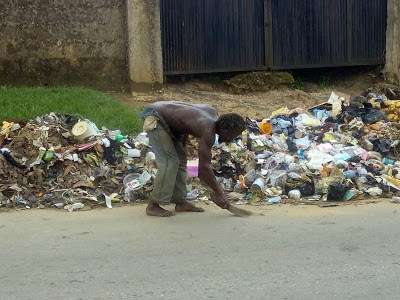 A naked man received the attention of some women in Port Harcourt, Rivers State, after entering their compound with a broom and a dust pan.

It was gathered in a footage that he visited the location in order to clean but residents doubted this as his true intent.

A lady made this obvious in her interrogation of the strange looking man who was suspected to be a thief.
In a conversation heard in the video clip, observers could not shake off a bad feeling about the intruder who had several body scars - a factor which made the Port Harcourt folks suspect him to be a criminal.
Thief decides to rape lady who had only N100 at home
In
Badagry, Lagos
, a suspected thief,
Yusuf
, chose to rape a woman who didn't have enough money after visiting her residence to rob.
According to reports, the suspect who was nabbed on Thursday, April 12, 2018, confirmed that he drives a truck in the day but robs on evenings.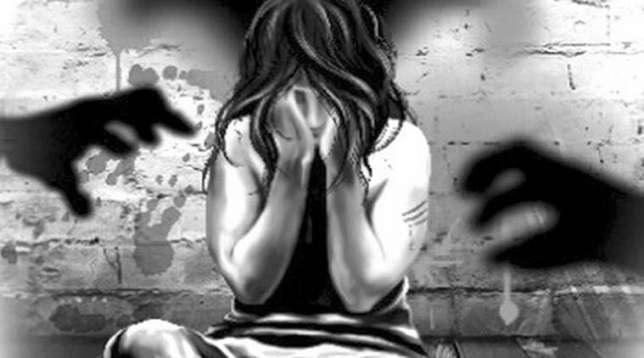 play Strange man shocks PH ladies after entering house naked to sweep (Press)
The cry of his victim,
Mrs. Akanbi
, however led to a botched operation.
"I woke up around 1a.m. to find an unknown person in my kitchen with a knife.
"Unknown to me, he had been to my bedroom where he collected my phone and the only N100 I had at home.
"Immediately I asked who he was, he grabbed my hand and dragged me outside, threatening to kill me if I raised alarm.
"On the way out, I discovered that the gate was opened, including my door. I begged him not to hurt me, that the only thing I had was the N100 note and my phone.
"To my shock, he said I should allow him have sex with me quietly, since I had no money. At that point, I ran out and called for help.
"It was then I realised that my neighbour, whose house the suspect had earlier gone to, were looking for the intruder.
"He was eventually caught and handed over to the policemen at Badagry Division,"
the victim stated in a report compiled by
Vanguard News
.