Abuja-based prophet who had accurately predicted that Nigeria will experience a change of government in 2015, have said that the Minister of Power, Works and Housing, will replace the current President.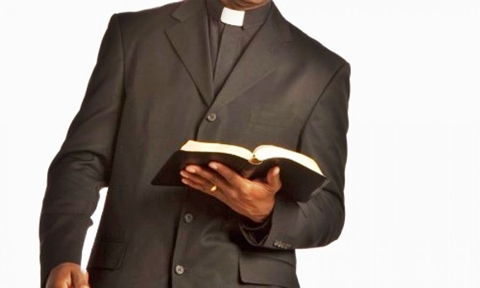 File photo

In a statement issued to journalists during the weekend, Prophet George Fakolade, of the leader of Divine Intelligence Ministry in Abuja, prophesied that President Muhammadu Buhari would leave office as President in 2019,
According to Vanguard, the cleric said that Nigerians would elect the Minister of Power, Works and Housing, Babatunde Fashola, to replace him.
He also said Fashola would make his cabinet ready before assumption of office, step-up the fight against corruption, spare no sacred cows, and heal the nation of the many maladies plaguing it.
Fakolade noted that the incumbent Director-General of the Department of State Security (DSS), Lawal Daura, would continue in office under Fashola for the sake of continuity and in the interest of the nation.
He said: "Mr. Babatunde Fashola of Lagos state is the person chosen by God as President and Commander-in-Chief in Nigeria come 2019.


"Under Fashola's administration, the situation in which Presidents are booed or booted out of office in shame and ignominy in past times would no longer continue.


"He would announce his cabinet on his first day in office and take-off without delay. Fashola's government would take-off in grand style with all hands on deck. The present sick administration and government shall become history.


"Before Mr. Fashola assumes office in 2019, President Muhammadu Buhari shall beef-up security around him like an incumbent. Anti-bomb and explosives experts shall open all letters for him like in the case of ex-President of the United States, Barack Obama, before his historic election.


"He would consider the entire nation his constituency, eschew parochialism in his appointments and make no excuse for failures.


"Fashola's government would also step-up the fight against corruption and spare no sacred cows. Treasury looters can only run but cannot hide. God maintains that Nigeria still stinks with corruption and more arrests will be made.


"Having duly reflected on the incumbent Director-General of DSS, Lawal Daura, in my previous prophecies, I predict he will continue in office under Mr. Fashola for continuity and greater successes for all Nigerians."