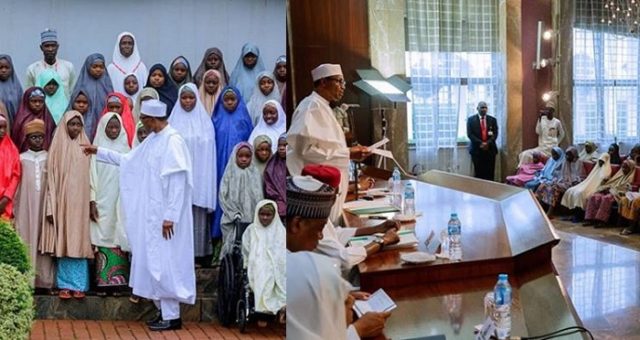 The photos of head of states, President Muhammadu Buhari meeting with the freed Dapchi girls at the Aso Rock villa, have surfaced online - the photos shows PMB meeting with the girls who were abducted from their school in Dapchi, Yobe State.

The president met with the girls on Friday after they were released on Wednesday.

According to Punch Metro, the meeting took place at the Aso Rock villa.

The girls were flown to Abuja on Thursday. They received medical evaluation and were debriefed before meeting the president.

More photos below: