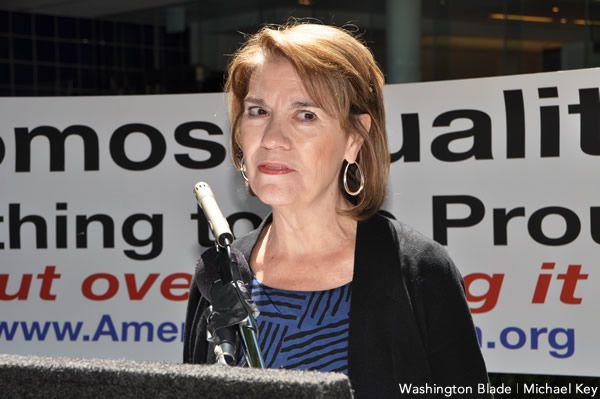 A US-based evangelical radio host, Linda Harvey, has claimed that God makes children gay as a "punishment" for all the abortions committed in the world.

Harvey, who is known for preaching against same sex relationships and telling religious parents to reject their gay children and try and cure them, made the assumption on abortion and gay children when she spoke at the Bringing America Back to Life Convention recently.

In her speech, Harvey suggest the LGBT community was created by God as a "punishment" for all the abortions.

She said:-

"You may have thought these were separate issues, but they are foundationally connected. One has to consider, first of all, the horrifying possibility that this complete sexual and human identity meltdown could be an aspect of God's judgment on us for aborting millions of our children. We won't know until we see him, but it is very possible that as an instrument of God's judgment, he is using the punishment to come on us through our children, the corruption of our children. Even more horrifying, we are letting it happen."