OAP and Leader of the #Freethesheeple Movement, Daddy Freeze has shared via his instagram page, how a church allegedly refused returning One Hundred Thousand Naira to a Tithe Payer who only wanted to pay Eleven Thousand Naira, but mistakenly paid One Hundred and Eleven Thousand Naira VIA POS.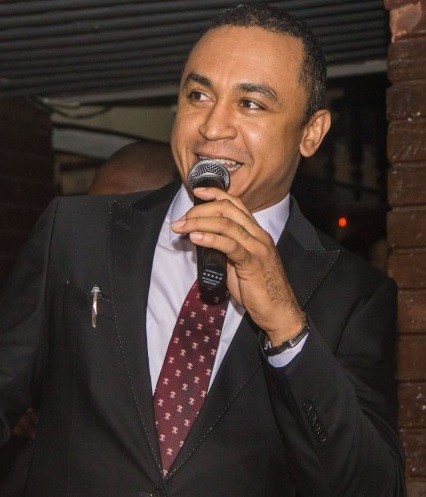 Daddy freeze posted the call recording, he had with the tithe payer whose name was revealed as 'Kenneth' and wrote;
The money loving deity the Pentecostals worship!
Kenneth called me this morning rather distraught.

He said that he paid 111,000 into his church account instead of 11,000 and the church has refused to refund him the balance saying the money was given to God!?
Here are excerpts from the call recording ;
Somebody gave me money for a project, so i went to church, where they use POS, so i wanted to pay my tithe, i wanted to pay Eleven Thousand Naira (N11,000)but i mistakenly paid One Hundred and Eleven Thousand (N111,000), and when i realised the error, i went back to them to tell them somebody sent me the money, but they (Church) told me that it is not possible to return, that they have already given the money to GOd
Mr Kenneth went on to reveal the name of the church as Glory Arena, Benin City
Full Recording/Video Below;