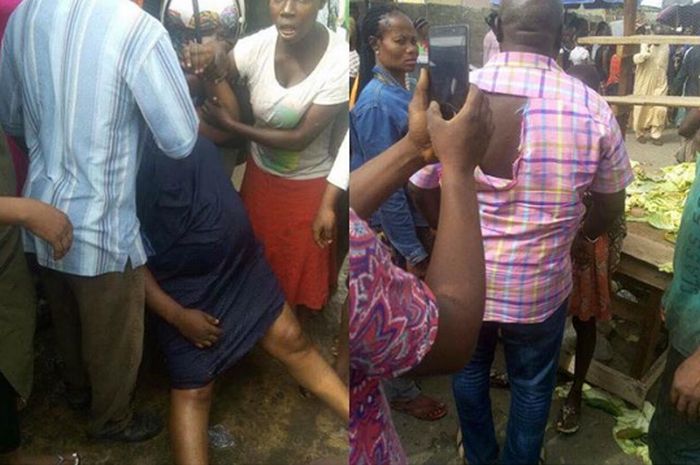 A somewhat funny drama took place in Sapele, Delta State today, after a woman simply identified as Odemi aka 'Money stop nonsense' allegedly attacked DESOPADEC Commissioner, Jonathan Amitaye.
Reports have it that Amitaye, who was driving a Hilux, told Odemi to move her big counter, so he and others could pass thorough a passage situated in front of her store which is by the roadside, but she refused.
An argument ensued, things got heated and Odemi and her sister allegedly tore the commissioner's shirt.
Upon being told the man she just assaulted is a commissioner, the woman pretended to faint and was rushed to the hospital.