The cute little photobomber of a couple's wedding photo has been found.
Yesterday, a twitter user promised to give him a scholarship and make this holiday a memorable one for him.
The photographer who took his photo that went viral, gave an update and said he would share the little boy's touching story later
Photos below ;
The twitter user wrote ;
The Lil man photo bomber has been discovered. Sure you guys want to know his full bio much later in the day. It's sure a touching one please Watch out.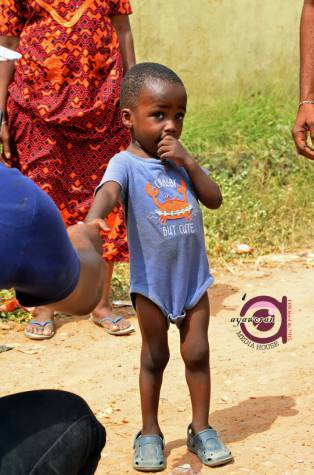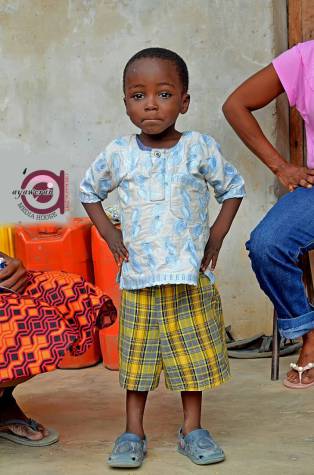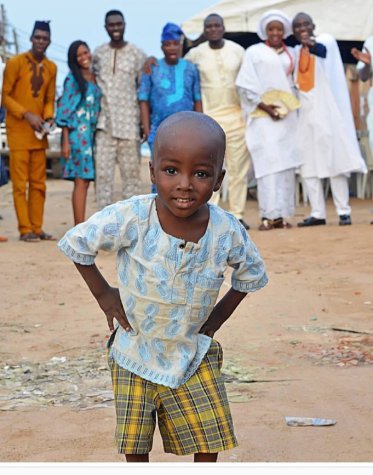 Famous little photobomber, who became a viral social media sensation with his cute smile has gotten something tangible from his photobombing fame.
Facebook user, Steve Adedamola Goodwill, who campaigned for scholarship for the little boy has got a goodnews for us all, as the little boy and his parents wouldn't have to worry about tuition fee anymore, because Steve and his associates will be taking care of it even up to University.
Steve wrote;
"That you can't do it doesn't mean others can not- SSG Ecclesiastes 9:10 Colossians 3:23
At last, i got the photographer who took this awesome picture of this glorious and wonderfully made little boy today!
He has this to say "I will do everything in my power to locate the boy".
This picture was taken at an engagement event in Iju-Ishaga, Lagos State when the little boy suddenly came outside, stood in front of the camera and posed in his humble style...... The photographer's name is Michael Tayo Osonuga CEO, Ayaworan Media House (08066062915).
Earlier, i spoke with him immensely on phone and we had fruitful discussions at length......God willing, between now and tomorrow, i will be link up with the little boy. Henceforth, myself and my associates will sponsor the little boy education to University level, My special thanks goes to: Ibitola Babatope Sugarito. Dio Peter Omotolani, Ord Jide Kol
Prince Bhode-Ola Olajuwon Bamimosu, Fadogba Sirkaylex Kehinde #Mission 2017 accomplished!!! , Steven Adedamola Goodwill
Abuja, FCT, 08036105347, 09052826593″