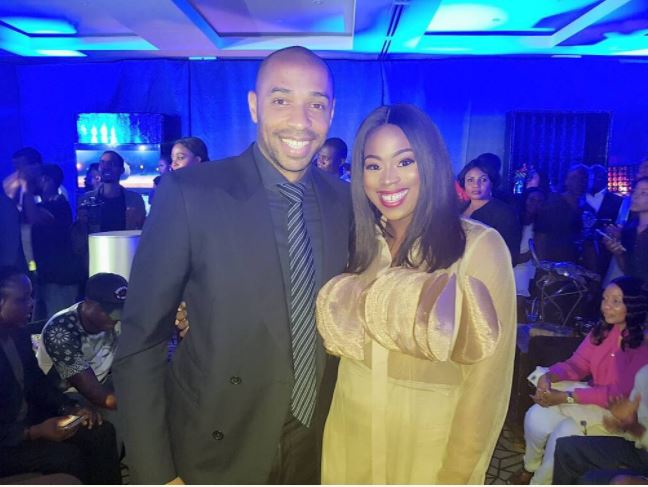 Instagram star, Zina Onumudu - founder of Ozinna.com is one of the few persons who were opportuned to take photo shots with football legend, Thierry Henry and she is overly happy about it.
According to her, a photo with Thierry Henry was all she needed to crown her birthday a beautiful one. She went on to reveal how she nearly cried thinking she was going to miss the event and how Thierry henry made her love Arsenal for the love of it.
She wrote;
"If you're an Arsenal fan, you'd understand why this is the best birthday present ever.
I've literally been crying all afternoon because I was so sure I wasn't going to make it (Lagos traffic).
Back when other girls my age idolized pop stars, I already had a blown up poster of Henry! He not only made me fall in love with @Arsenal , he taught me to appreciate the beauty of the sport itself (I started playing, same position and only agreed to wear a number 14 Jersey like my hero) Thank you @bankywellington @ebuka and @captdemuren for making sure I had my moment!!! And @thierryhenry whispered Happy Birthday in my ear #DecemberBaby #December19 #StillCrying #OzinnaDotCom #Arsenal #ThierryHenry #BestPresentEver"