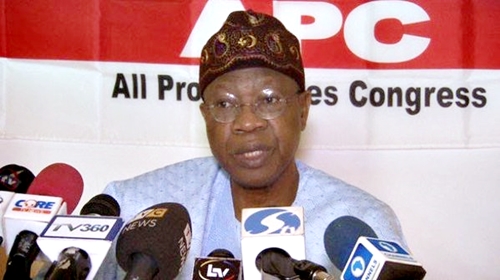 While speaking at the launch of the Anti- Corruption Situation Room (ACSR), on Tuesday, December 19, the minister of information and culture, Lai Mohammed, said that the Buhari administration recovered $43 million and 56 houses from an official in the past administration.
According to Naij, the minister disclosed that the President Muhammadu Buhari led administration has decided to take the bulls by the horn in its fight against corruption.
He said: "We recovered at least $43 million and 56 houses from just one official of the immediate past administration. We have recovered $2.9 billion from looters so far."
He added that the whistle-blowing policy adopted by the Buhari-led administration has led to the recovery of $151 million and N8 billion funds looted from just three sources.
He said: "Our sincere and full implementation of the Treasury Singles Account (TSA) has yielded N3 trillion, almost half of the estimated revenue in the 2018 budget.
"With the elimination of thousands of ghost workers, we have saved 120 billion Naira. We have eliminated the N108 billion in maintenance fees payable to banks, pre-TSA.
"We can go on and on, reeling out the successes from our fight against corruption," the minister noted.
Mohammed further commended stakeholder in the war against corruption.