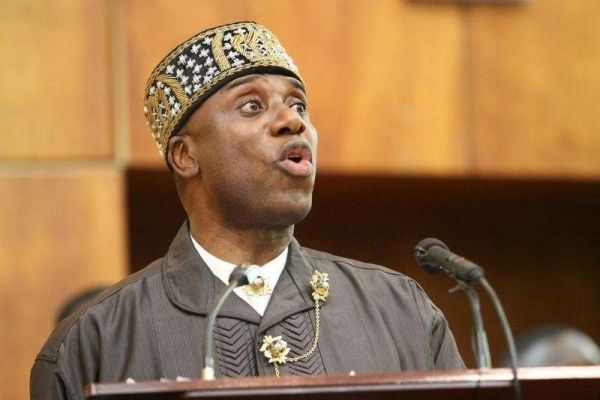 Rotimi Amaechi, Minister of Transportation, has said the $65billion left by former President, Olusagun Obasanjo was "frittered away" by successive governments.
Amaechi said this while noting that despite the boom in crude oil, ex-President Goodluck Jonathan's administration left nothing for the current government.
Speaking in Lagos, the former Rivers State Governor insisted that the wastage in the PDP era was alarming.
According to Amaechi, "When Obasanjo was leaving, he left about 65 billion dollars in the Excess Crude Account, but this money was frittered away and we wonder where the money is.
"As at then, the price of crude oil during the president Goodluck Jonathan's administration hovered around 140 dollars with this, they did not leave anything for the incoming government.
"With that kind of money, we should be thinking of connecting Nigeria through rail system. The rail between Ibadan to Kano would have been completed.
"Also the rail gauge between Port Harcourt to Maiduguri and Lagos to Calabar, but all the excess crude money was frittered away, we need to ask questions.''