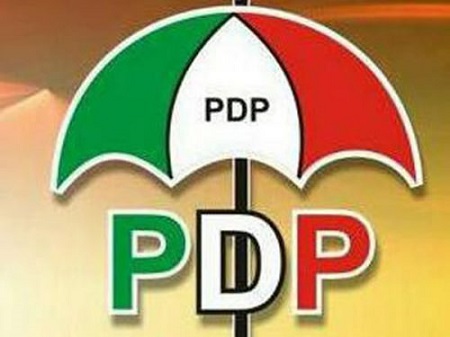 The People's Democratic Party has won the December 2, 2017 local government elections in all the 31 local government areas of Akwa Ibom State.
The results showed that the PDP won the 31 seats for council chairmanship and 329 slots for councillorship.

A statement signed by the chairman of Akwa Ibom State Independent Electoral Commission, Mr. Aniedi Ikoiwak, in Uyo on Sunday, showed that the LG election was conducted in line with relevant laws.
"That the said election was contested by 12 political parties and the People's Democratic Party (PDP) won the 31 chairmanship and 329 councillorship seats respectively.
"This statement confirms the announcement/declarations made by the authorised returning officers in various wards and Local Government Areas," the statement added.
According to the statement, details of scores as submitted by field officers would be made available by the Field Operations /Logistics Department of the Commission.
The statement thanked the stakeholders and the good people of Akwa Ibom for the good conduct exhibited during and after the elections.
A statement also by Electoral Commissioner, Legal Matters and Public Affairs, AKISIEC, Dr. Faith Umoh, said that the chairmen and councilors-elect would be issued certificates of return on December 4.
Meanwhile, the All Progressives Congress in Akwa Ibom State has rejected the results of the elections for AKISIEC's lack of independence.
A statement signed by the APC's statement chairman, Dr. Amadu Attai; the party's state caucus chairman, Dr. Don Etiebet (CON), and the state secretary, Dr. Effiong Etok, in Uyo on Sunday, said the party had informed all its candidates, members, and their supporters that they would reject results of election not conducted within the provision of Electoral Act 2010 (as amended).
The statement read, "Whereas, we had informed all our candidates to the election and our teeming members and supporters throughout the 31 Local Government Areas and 329 Wards to ensure full compliance with the provision of Section 27 (1) & (2) of the Electoral Act 2010 (as amended) that any election result announced or declared without compliance with the procedures stipulated by the electoral act shall be vehemently rejected.