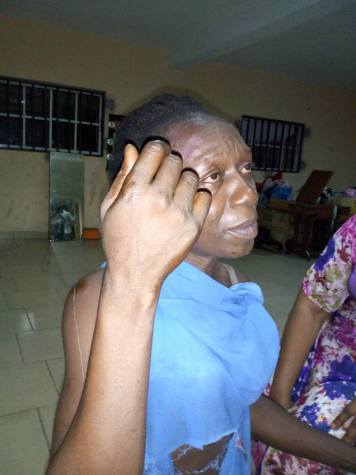 According To Facebook user named Ofon Le'cheery Francis a lady named Emmanuella Chinda, who claims to be singer Duncanmighty's eldest sister, was today nabbed stealing at a mall in Port Harcourt, Rivers State, she shared the photos with the below caption:
A woman alleged to be the sister of Duncan mighty the popular musician was caught today in our shop. She stole several goods from the mall.
She confirmed she is Duncan mighty's eldest sister
See some reactions below;
Uchenna Wisdom The lady look so on kept n i no that even u that is not a celeb noon of ur family members look like that
she is not being taken good care of... I blame him for not taking good care of his family upon all his money
(Charity begins at home)
Becky Murtala Why call her brothers name?? Is he the thief?? Why tarnish another persons image because he's a celebrity and known to many? You people should be sensible
Ril Love Wolu Bloggers with their deceitful captions, even though she looks like duncan mighty me will not conclude yet..its possible shes a clepto if truely she stole bcus i wasnt there.
Meanwhile i believe this lady has a name? Why not mention her name instead of using Duncan mighty? Oh to make the drama looks sweeter ba?
Na wa