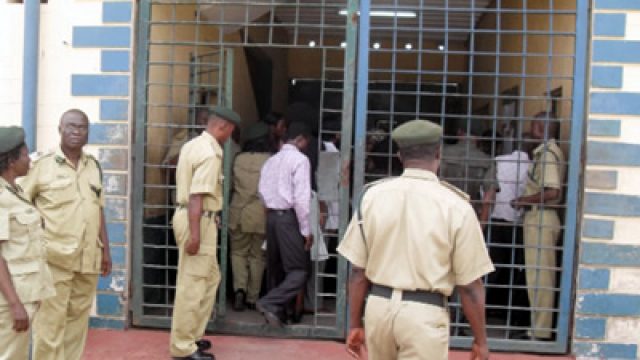 The Controller of Prisons, Lagos State Command, Tunde Ladipo, says education in prison facilities is getting better by the day, with an inmate in the Maximum Prison undergoing a PhD programme.

Ladipo told the News Agency of Nigeria (NAN) in Lagos that things were looking up, especially with the commitment of officials and performance of inmates.

The controller spoke to NAN on the sideline of the 2017 Ikoyi Prisons Education Award held in Lagos on Thursday.

He said that aside the inmate taking a PhD programme at the maximum prison, which is in Kirikiri, several others, both at the facility and the Ikoyi Prisons, were also undergoing Master's degree programmes in various fields.

The controller said that despite being in incarceration, many prisoners had shown zeal to acquire education, even at the highest level.

Ladipo said the state of education facilities in prisons across the country was receiving a boost following the directive of the Controller-General of the Nigerian Prisons, Alhaji Ja'afaru Ahmed, that all their schools must be functional.

"He is very much interested in the reformation of the inmates, especially as it concerns their welfare and has instructed that the education of inmates must be taken seriously.
" He has directed that all the schools within the walls of the prisons must be equipped and functional.
"The controller-general also directed that we ensure too that our inmates are reformed spiritually and ensure that their welfare is always on the front burner.
"He has gone a step ahead by providing drugs that will serve for not less than two years for inmates in prisons nationwide.
"This is coupled with the acquisition and distribution of operational vehicles, such as the Green Maria, ambulances, escort and sewage vehicles as all as official cars,'' Ladipo said.

He said that in a bid to achieve accelerated growth and national transformation, every Nigerian must be given equal education opportunity, irrespective of where they may find themselves.

Ladipo said that the prison, as a reformation centre, must not be an exclusion, as those in there, are equally entitled to their rights to be educated.
"That is why we are putting every resource available at our disposal in ensuring that we make life conducive for the inmates by also bringing all levels of education to them within the facility.
"The essence of bringing these persons to the prisons is to change their lives and empower them for the better in the future,'' he said.

Ladipo recalled that in 2015, the Maximum Security Prison School had produced a Master's degree holder while still serving a jail term.

He, however, said the feat was not single-handedly achieved, but with the collaboration of some religious and non-governmental organisations.

"We appreciate their contributions, and like Oliver Twist, we are asking for more interventions from members of the public,'' Ladipo said.

The prison boss assured that management would speak with the authorities on the need to provide a standard CBT centre for the conduct of the Unified Tertiary Matriculation Examination by JAMB for the inmates.

He also appealed for more volunteer teachers to assist in the teaching of various subjects in the schools, especially as more inmates were yearning for education by the day.

-NAN