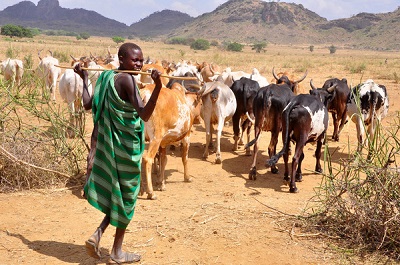 The Myetti Allah Cattle Breeders Association, Nasarawa State branch, has called on President Muhammadu Buhari to support the states to assist cattle owners to set up ranches.

The MACBAN Chairman, Alhaji Muhammed Hussein, said this in an interview on Thursday in reaction to the anti-open grazing law enacted by the Benue State Governor, Mr. Samuel Ortom.

He disclosed that his association had set up a 35-man monitoring committee to check the activities of criminal elements among the Fulani herdsmen terrorising the Nasarawa/Benue states border.

Hussein explained that he had been educating and enlightening the herdsmen on the Benue State anti-grazing law.

He added that he had also initiated a meeting between farmers and Fulani herdsmen to avert conflict in the Guma Local Government Area of Benue State which might spread to border communities in Nasarawa State.

On the alleged r*pe of Alago and Tiv women, Hussein warned that any herdsman caught indulging in the criminal act would be arrested.

He cautioned Fulani herdsmen migrating to Nasarawa and Benue states against fomenting trouble, stressing that anyone caught trespassing on farms would be heavily sanctioned.

"Any Fulani cattle rearer found grazing his cows on farms would pay N1m fine or serve a five-year prison sentence," Hussein stated.