A 13-year-old Florida boy whose life was plagued with violence and neglect went from victim to perpetrator when he allegedly beat to death his two-year-old half-brother and sexually assaulted another sibling.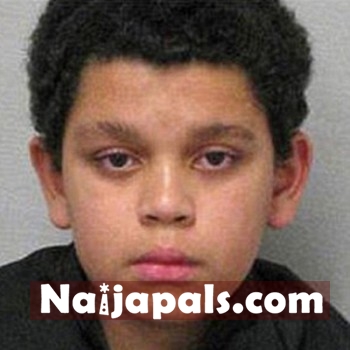 A year after the vicious attacks, Cristian Fernandez has been charged as an adult and is now the youngest inmate awaiting trial in Duval County, Florida, reported WTSP.com, and if convicted, he could face life in prison.
At age two, Fernandez was found unclad and dirty wandering a South Florida street at 4 a.m. while under the 'care' of his grandmother, who had kept him in a dirty, cocaine-filled motel room. His mother, who was only 14 at the time, was nowhere to be found and both she and her son ended up being sent into foster care.
Born into violence after being conceived during a sexual assault, life did not get easier for the boy, who was sexually abused by a cousin at age eight and then severely beaten by his stepfather, who then committed suicide before the police came to arrest him. His only defense against the nightmarish childhood was to quash his emotions, "You got to suck up feelings and get over it," he once told a counsellor.
Other disturbing incidences reported to the Department of Children and Families included claims that he killed a kitten, simulated sex with classmates and m*st*u*r*b*a*ted at school.
Now, Judge Mallory Cooper faces a legal and moral dilemma as to whether a child so young should face life in prison, and whether he can understand the complex issues surrounding his own case and if he understood his rights during police interrogation.
The defense wants the charges dismissed on the grounds that the U.S. Supreme Court recently ruled that it is unconstitutional for juvenile offenders to get mandatory life sentences without parole, and they therefore can't advise their client as to what kind of sentence he could face.
The controversial case has sparked an outpouring of support from local residents such as Carol Torres, who has created a Facebook page for him. "He should be rehabilitated and have a second chance at life," said Torres, 51, whose grandson went to school with Fernandez.