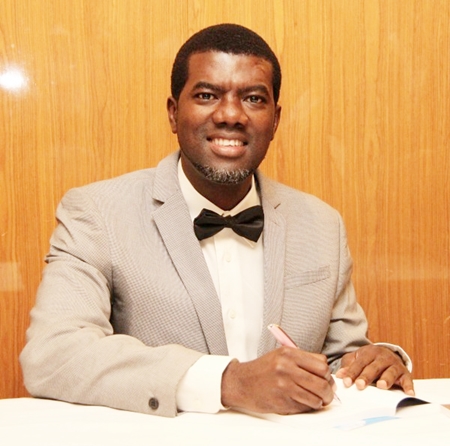 Reno Omokri, former Special Assistant on New Media to ex-President Goodluck Jonathan, on Friday, reacted to the federal government's spending of N700 million to develop a website for the Ministry of Mines and steel development.

According to him, the claim that the federal government spent such an amount of money was just an excuse to cover up massive corruption that had already been carried out within the Ministry.

Recall that Kayode Fayemi, the Minister in charge of the Ministry of Mines and Steel Development (MMSD) had disclosed that the federal government spent N700 million to develop an Integrated Automation and Interactive GIS Web Portal to improve `Ease-of-Doing-Business in the mining sector.

However, in a terse statement on his Facebook and Twitter page, the staunch critic of the current All Progressives Congress, APC-led Federal Government said: "Did you know that the Buhari administration spent ₦700 million on a website for the ministry of mines?

"Google it yourself. It is the most expensive website in the world. Maybe you can download money from the site.

"Anti corruption my foot! Mark my words, by the time this man has finished with Nigeria, Merriam Webster dictionary will replace the definition of the word corruption with Buhari's picture!"