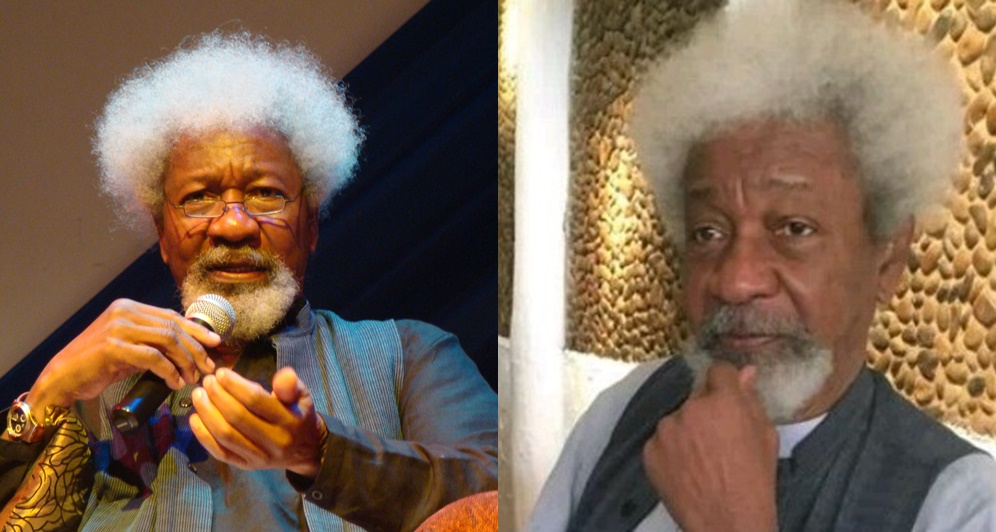 According to Nigerian Nobel Laureate, Prof. Wole Soyinka, Proportionate to population, Nigeria has a world record number of imbeciles.
Professor Wole Soyinka stated this while speaking on frustration with Nigeria and Donald Trump presidency, at an event in London over the weekend.
The quotes were tweeted by Financial Times reporter, David Pilling.
Piling wrote;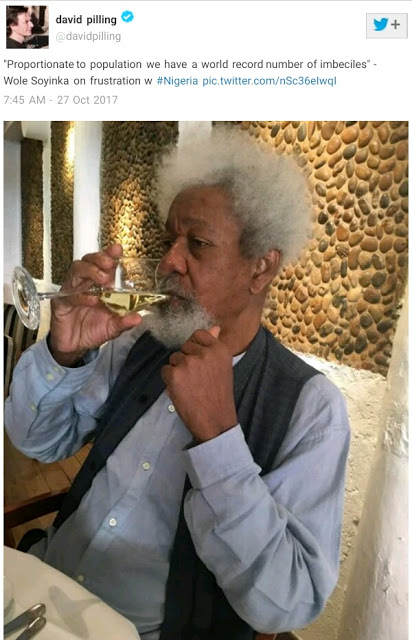 'Proportionate to population, we have a world record of imbeciles'- Wole Soyinka speaking on frustration
The journalist added;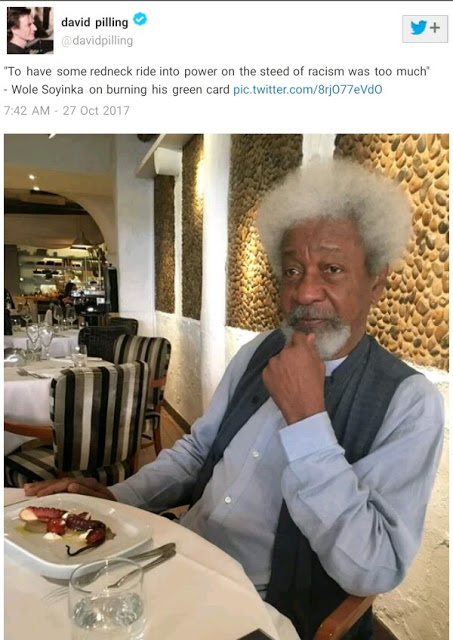 'To have some redneck ride into power on the steed of racism was too much'- Wole Soyinka on burning his green card
83 year old Akinwande Oluwole "Wole" Babatunde Soyinka is a Nigerian playwright and poet. He was awarded the 1986 Nobel Prize in Literature, the first African to be honoured in that category. Soyinka was born into a Yoruba family in Abeokuta.