A photo going viral on Nigerian social media shows the beautiful and emotional moment a Nigerian groom, Olumide and his wife Elise burst into tears during their wedding ceremony.
The photographer captured the raw moment with a 'Shot on Shot' that also shows the bride's mother crying too.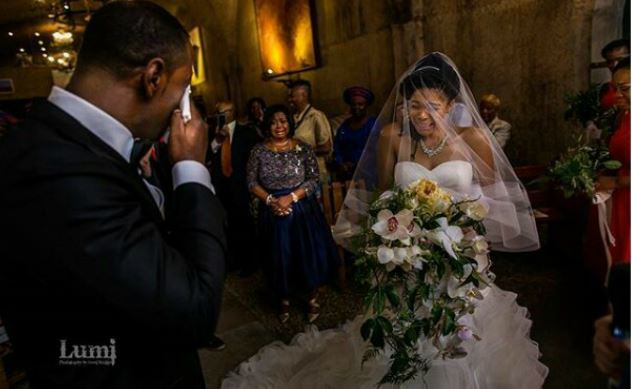 It's a quite emotional moment and one can deduce the groom was the one who burst into tears after his bride walked down the aisle, cause he's yet to remove her veil.
Another photo of the lovely couple below: