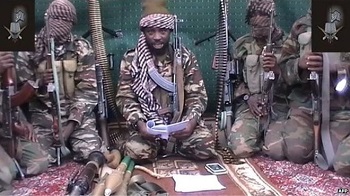 Eighty-five persons in Boko Haram captivity have been rescued in the Ngala Local Government Area of Borno State after a gun battle between the insurgents and troops of the Nigerian Army attached to Operation Lafiya Dole.

Punch learnt that the hostages were rescued on Tuesday in Mogola, Ngaiwa, Tongule and Warsele villages, after the gun duel left 12 Boko Haram terrorists dead.

It was gathered that the troops belonging to 3 Battalion, 22 Brigade and personnel of the Nigerian Air Force coordinated the operation, leading to the rescue of the abducted persons.

A Punch correspondent had yet to ascertain the identities of the hostages as of press time. The Director, Army Public Relations, Brig.-Gen. Sani Usman, said the troops recovered one gun truck and four suicide vests from the insurgents.

He said, "Troops in their daily clearance of the remnants of Boko Haram terrorists especially in the northern part of Borno State, launched an attack on suspected Boko Haram terrorists' hideouts at Mogola, Ngaiwa, Tongule and Warsele villages in the Ngala LGA.
"The troops discovered and destroyed a Boko Haram terrorists' logistics base and a workshop at Ngaiwa, an Improvised Explosive Device-making factory at Tongule and rescued 85 persons held hostage by the terrorists in the villages.
"The troops killed 11 Boko Haram terrorists, recovered one gun truck, four already prepared suicide vests, and various IED-making materials. We also got four dane guns, one Barretta pistol and 22 rounds of 7.62mm ammunition."