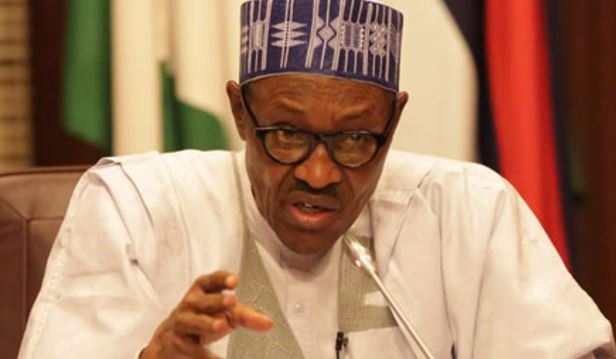 Turkish authorities have requested for the extradition of over 1,000 Turkish citizens in Nigeria for belonging to Fethullah Movement, "FETO," which they have declared a terrorists organization over the roles it alleged the group played in the botched 2016 coup against the government of President Tayyip Edorgan, it has been gathered.

The extradition request, prior to the meeting between President Muhammadu Buhari and his Turkish counterpart President Tayyip Erdogan, on Thursday, in Ankara, had created tension between both countries as Nigeria refused to accede to the request of the Turkish authorities to have the affected persons extradited.

Speaking with journalists, on Saturday, in Istanbul, to wrap up President Buhari's four-day visit to Ankara and the D8 meeting, in Istanbul, Minister of Foreign Affairs, Mr. Geoffrey Onyeama, said but for the "diplomatic skills" of President Buhari, the matter would have led to frosty diplomatic relations between Nigeria and Turkey.

Onyeama said "There was the request for the extradition of some of the Turks in Nigeria who have been given asylum to remain in Nigeria and recognized by the United Nations (UN) as political refugees and the Turkish government requested that we extradite some of them. There was also the request that the schools and hospitals established by Gülen Movement should be closed in Nigeria. They now labelled them Fethtulah (FETO) as a terrorists organization."

The minister noted that "These were all issues that were lingering and complicating slightly, relationship between the two countries. So what this visit has been able to do I think is to put all those to rest and facilitated direct engagement and what I will call agreeing for a way forward between the two countries. Mr. President was very very good in that. He is a very good diplomat. Very, very skillful diplomat. He was able to really douse the tension between the two sides while not compromising on principles of Nigeria. He did it very, very well with a lot of diplomatic skills. The result has been that it has improved relationship between the two countries and government. The level of confidence between the two countries has also increased. It is a real diplomatic masterpiece".

Onyeama said President Buhari assured President Erdogan that Nigeria would not allow its territory be used as a breeding ground for any terrorist or group of individuals with the aim of destabilizing Turkey.

"The point was made and Mr. President with regard to the Gülen movement that under no circumstances would Nigeria allow itself to be a base for the destabilization of Turkey. And Mr. President came out very strongly in support of the democratic process and institutions of Turkey, condemning the coup attempt in Turkey and reassuring the Turkish government of Nigeria's total support for the territorial integrity of Turkey, for the democratic governance in Turkey and the security of Turkey. Likewise the Turkish government made that reassurance to Nigeria. So once they got those different issues out of the way, it was much easier and they were more able to focus on what will transform the lives of Nigerians and the Turkish people," Onyeama said.

He spoke on other areas that would have sparked off diplomatic crisis that President Buhari was able to amicably resolve with President Erdogan to include the refusal of visas to some Turkish security personnel, IPOB issue, and the delay in the issuance of Turkish visas to Nigerians and the request to increase the number of flights of Turkish Airlines into Nigeria.
"With all the outstanding issues, he was able to really skillfully navigate through but at the same time mending all the ruffled feathers and fences. We were able to void making it what I will call antagonistic. The part that he really charted was to look at those areas where we can cooperate and there would be win-win and would defuse tension. They looked at economic areas, educational areas, economic development, operational areas and agree to allow the normal legal international processes to run their course with regard to the more sensitive issues," the minister said.

In a separate interview with journalist, on Saturday, Senior Special Assistant (SSA), Media and Publicity to President Buhari, Mallam Garba Shehu, said the thrusts of Buhari's visit for both occasions were "to focus on issues of security and anti-terrorism; agricultural cooperation; trade cooperation; education and health; transport and connectivity; energy sector cooperation and increased private sector participation".

The SSA added that "the meetings have also helped to enhance momentum in ties between Nigeria and the rest of the "D8" members and the establishment of a positive working relationship especially between Buhari and Erdogan".

Shehu stated further that the two governments agreed to support each other in the fight against terrorism, human trafficking, drugs trafficking and arms trafficking adding that "Turkey specifically mentioned the menace of the Fethullah organization "FETO" which they accused of terrorism and involvement in the abortive coup plot last year which the Turkish population gallantly resisted.There are more than 1,000 Turkish citizens in Nigeria, many of them accused of belonging to this organization and for which reason, their passports have been declared invalid by their country".

He hinted that "on the issues of the suspected terrorists of Turkish origin in Nigeria, President Erdogan received the best assurances from our leader that Nigeria will not allow any person or organization to use her territory for any subversive activities. President Buhari used every given opportunity to denounce the failed coup attempt. The Turkish citizens who have sought and already obtained assistance from the United Nations High Commission for Refugees, UNCHR, since they became stateless persons have been warned not to engage in any political activities while they are in Nigeria. Turkish authorities for their part gave all assurances that no subversive activities against Nigeria will be permitted of their citizens or on their territory".