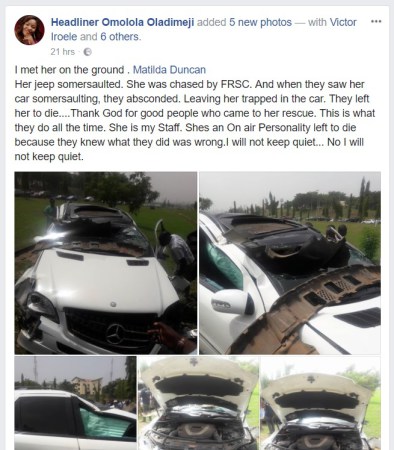 Facebook user Headliner Omolola Oladimeji is currently accusing FRSC officials of leaving OAP Matilda to die after chasing her till her car somersaulted in Abuja, sheposted the below photos and captioned it;
I met her on the ground . Matilda Duncan
Her jeep somersaulted. She was chased by FRSC. And when they saw her car somersaulting, they absconded. Leaving her trapped in the car. They left her to die....Thank God for good people who came to her rescue. This is what they do all the time. She is my Staff. Shes an On air Personality left to die because they knew what they did was wrong.I will not keep quiet... No I will not keep quiet.