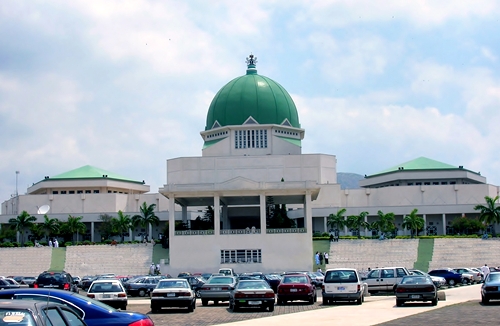 The House of Representatives yesterday alleged that the Executive Director of the Nigeria Export Promotion Council (NEPC), Olusegun Awolowo forged a letter from the office of the Secretary to the Government of the Federation (SGF) in order to sack some staff of the agency.

According to DailyTrust, the lawmakers had last year, ordered the NEPC boss to stop any disciplinary action against the affected staff, who had petitioned the Green Chamber over promotion scandal in the agency.


The lawmakers said Awolowo did not only disrespect their resolution but that he is currently in the process of sacking the affected staff, who were over 20 in number.

It was earlier reported of how promotion scandal rocked the agency over the elevation of directors, deputy directors and assistant directors. Some staff of the council accused Awolowo, of bias and "promotion of staff from his ethnic group," especially those in the directorate cadre.

The House said findings by some of its members showed that Awolowo forged a letter from the SGF's office, which he claimed gave him directive to investigate the affected staff and sanction them.

The House resolved to constitute an ad-hoc committee to investigate the matter and report back in two weeks for further legislative action.