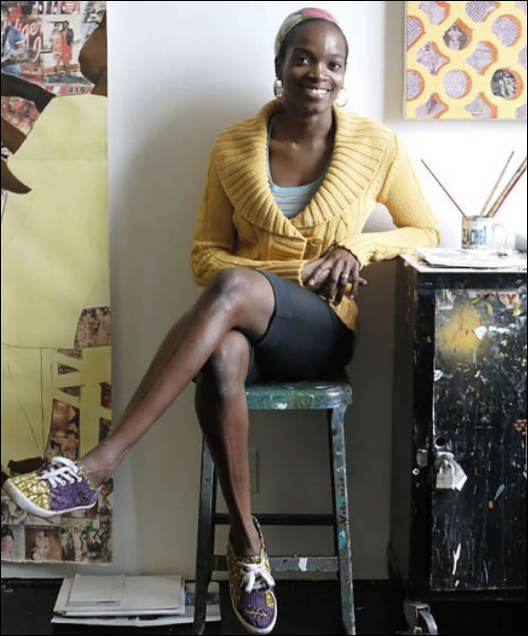 Daughter of former minister of information, Dora Akunyili,Njideka Crosby who is a visual artist has emerged one of the winners of the 2017 MacArthur Foundation genius fellowship.
Also known as the "genius" grant, the award pays a "stipend" to fellows spread out in "equal quarterly instalments" over a five year period. The awardees undergo strict selection criteria by an independent selection committee, having been nominated by external parties.
Cecilia Conrad, managing director, MacArthur fellows programme, applauded the 2017 fellows. "These new MacArthur fellows bring their exceptional creativity to diverse people, places, and social challenges.
Their work gives us reason for optimism and inspires us all. We hope that when people read about the fellows, it makes them think about how they might be more creative in their own lives. It does something for the human spirit," Cronard said in a statement.
Crosby described herself as a "cosmopolitan Nigerian" who crosses the divide between cultures and is developing an innovative way to represent culture and history from multiple viewpoints.
Some other recipients are Cristina Jiménez Moreta (the youngest), founder and executive director of 'United We Dream', a national network of advocates for immigrant youths and Dawoud Bey (the oldest), a Chicago-based photographer and educator whose portraits of communities include 'Harlem Redux' and 'The Birmingham Project'.
"I Approved NNPC Contracts" - Osinbajo Admits Approving N640 Billion Oil Contracts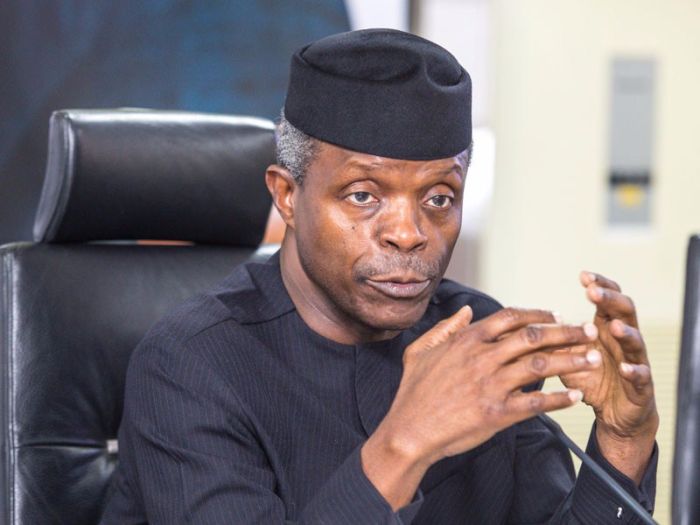 Vice President Yemi Osinbajo has said he approved contracts of the Nigeria National Petroleum Corporation (NNPC) while he was acting President.
Recall, Minister of State for Petroleum, Ibe Kachikwu had written a memo to President Muhammadu Buhari, where he accused Baru of $26bn contract scam.
Kachikwu also accused the NNPC boss of insubordination and sidelining him from important decisions.
Following the leakage of the memo, President Buhari had held a meeting with the Minister at the Presidential Villa.
Baru had also responded to the allegations, stating that no law mandates him to discuss contracts with Kachikwu.
The NNPC later said Vice President Yemi Osinbajo approved the contracts while President Muhammadu Buhari was on medical leave.
Now, the spokesman of the Vice-President, Laolu Akande, has in a series of tweets on Thursday revealed that Osinbajo approved the contracts.
He said this was to deal with a huge backlog of unpaid cash calls and incentivise investments.

"In response to media inquiries on NNPC joint venture financing, VP Osinbajo, as Ag President approved recommendations after due diligence & adherence to established procedure.

Action necessary to deal with huge backlog of unpaid cash calls which Buhari adm. inherited and also to incentivize much needed fresh investments in the oil & gas sector," he tweeted.