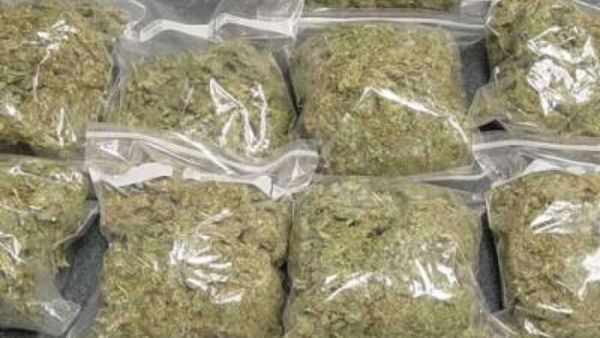 A suspected male Indian hemp and other hard drugs merchant, popularly known as Malboro, has said he sold an average of N500,000 worth of Indian hemp and other illicit drugs daily, in Akala, Mushin area of Lagos State.
He was among the 50 suspected criminals arrested during a joint operation by Lagos State Task Force over the weekend.
The suspect claimed many of his clients were usually from Obalende, Oshodi, Pen-cinema, Apapa, Lagos Island, Fadeyi among others saying "Akala serves as a Central Market for Indian hemp and illicit drugs to all miscreants and hoodlums across the state."
The State Task Force had combed the area, arrested 50 suspected notorious criminals and recovered 48 bags of illicit drugs.
The Chairman of the Task Force SP Olayinka Egbeyem, said the operation was in continuation of the bid to drastically reduce criminality across the state in enforcement operations on 'Eradication of Criminal Hideouts' carried out in the area as directed by the Lagos State Commissioner of Police Mr. Imohimi Edgal.
The Chairman said 44 males and six females suspects were arrested during the mid-night joint enforcement operation, as led by Mr. Soji Akinbayo an Assistant Commissioner of Police with the Chairman of the Lagos State Task Force SP Olayinka Egbeyemi and all Divisional Police Officers under Area 'D' command Mushin.
He disclosed that 48 bags of substances suspected to be Indian hemp with packs of other illicit drugs such as 'Novalyn with Codeine Cough Syrub' and 'Tuxil-C cough & cold with Codeine' were recovered during the mid-night raid.
A female suspect popularly known as Iya Suzzy, who hails from Ibadan in Oyo State confessed to have been trading in Indian hemp and other illicit drugs at Akala area for over 17 years.