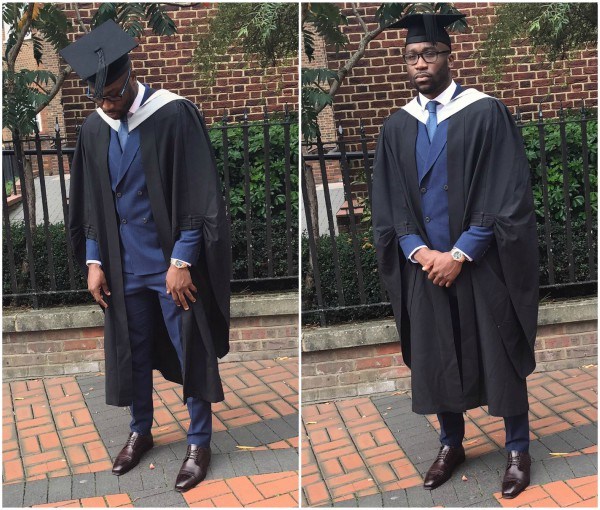 Meet this inspiring young man who goes by the Twitter username @Ybeeez, who despite being an ex-convict, graduated with a first class from college in the same city he was jailed.
He shared his touching story on Twitter and disclosed that he was imprisoned in the particular city for four years after which he came out, got enrolled in a university and bagged a first class in Economics after four years in that same city.
He uploaded a picture of himself in his graduation robe and wrote;
"Graduated with a 1st class in economics in the same city they sentenced me in 4yrs prior. Give yourself a second chance even if they don't."