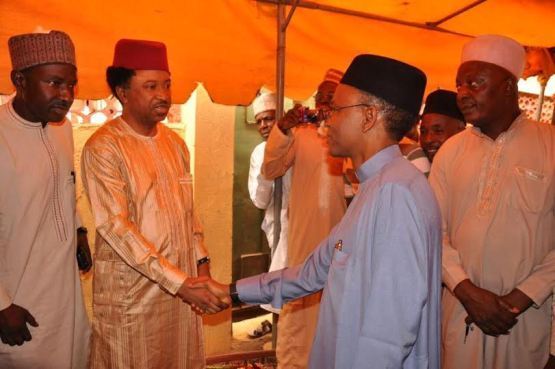 The Senator representing Kaduna Central, Shehu Sani has reacted to the viral video of the Kaduna State Governor, Nasir El-Rufai, bragging over the death of late Umaru Yar'Adua.
Recall, El-Rufai had claimed that while Yar'Adua fought him and ended up in the grave, the immediate past President, Goodluck Jonathan was voted out of power for doing same.

The Governor gave the warning while warning political opponents not to fight him but instead for them to set their differences aside and work together for the good of all.
Watch video below;
Now, Sani has called on President Muhammadu Buhari to probe El-Rufai over the controversial statement..
Here's what he wrote on Facebook;

With new facts emerging about Yar'adua's death,President Buhari should open a new investigation into what actually happened to the late President.

The hitherto belief was that his death was as a result of a natural,terminal illness,recent revelations has proved otherwise.