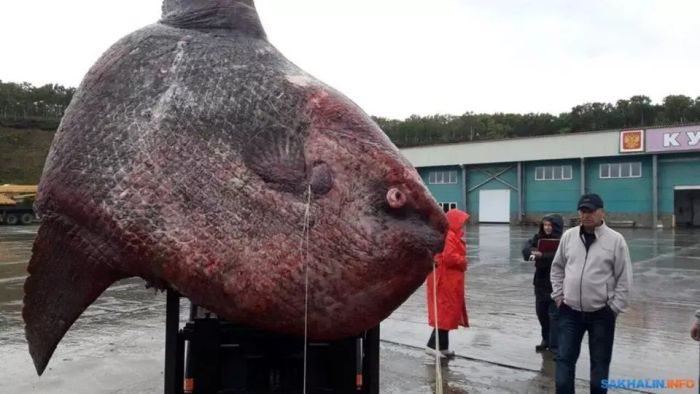 Russian fishermen recently caught a massive and rare moonfish weighing a whopping 1,200kg.
They caught the colossal creature off the coast of Iturup, which is one of the Kuril Islands, on September 9.
The fishermen then put it on display for about two days before feeding it to wild bears, sparking criticism.
Social media users faulted them for killing the moonfish and then letting it rot. Many said they shouldn't have killed it in the first place.
Others said they should have preserved it and sent it to a museum for display.
Moonfish rarely weigh more than 330kg. While the catch was massive, it was not the heaviest ever. That record is held by a moonfish caught in 1908 that weighed 2,200kg.
Local fisherman Arthur Balkarov said: "There hasn't been such a huge fish, at least to my memory."
See another photo below: