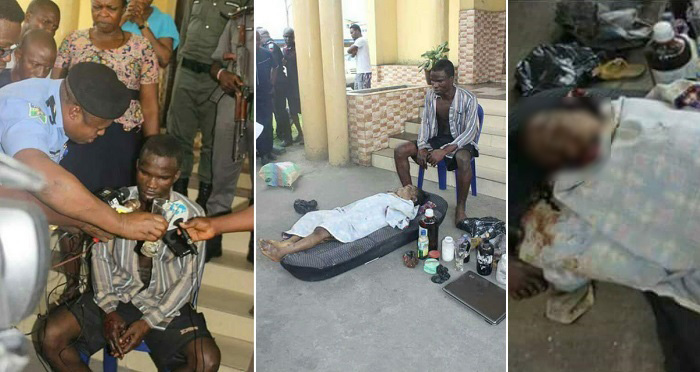 Uniport student Ifeanyi Dike who murdered his neighbour 8-yr-old girl, has revealed how he managed to get to Jos.
Speaking to newsmen, Ifeanyi said he traveled to Jos from Port Harcourt through a trailer that loaded goods to Jos.
He said;
"I came to Jos on August 21, 2017 because I was trying to run away from the alleged ritual offense I was said to have committed, but I am not a ritual killer.
I only had sex with the girl and cut off her body while trying to escape from the environment, but I am not a ritual killer."
While speaking on why he was arrested trying to robbed a house in Barkin Ladi he said:
"I thought it was an abandoned house because I was looking for a place to hide so that people will not identify me, but unfortunately the owner was in the house and he raised alarm then I was arrested."