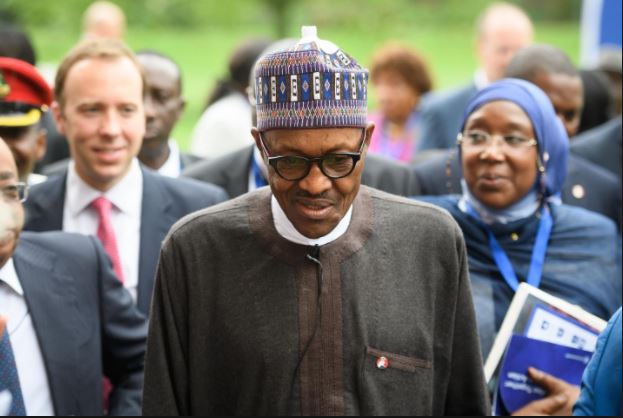 The Commonwealth Medical Association and the Nigerian Medical Association have asked President Muhammadu Buhari to, henceforth, use the State House Medical Centre, also known as Aso Rock Clinic.

While the CMA said the President should lead by example and desist from travelling abroad for medical treatment, the NMA said it was not opposed to him travelling to get a second opinion on his health.

The NMA, however, joined the CMA to urge the President to upgrade the Aso Rock Clinic and all public health institutions across the country to the level of the hospital that he used in London.

They said upgrading the clinic and the President's subsequent patronage of the centre would be the only way to justify the billions of naira budgeted annually for the running of the clinic.

Findings by some correspondents had revealed that a total of N3.16bn was allocated to the Aso Rock Clinic in the 2016 and 2017 budgets. Whereas, Saturday PUNCH had earlier reported, based on an investigation, that lack of drugs and other medical items had crippled operations at the clinic, which was designated to provide medical services to the President, Vice-President, their families, aides, members of staff of the State House and other entitled public servants.

But the Vice-President, Commonwealth Medical Association, Dr. Osahon Enabulele, while speaking on the President's recent medical vacation to the United Kingdom, where he spent 104 days, told Saturday PUNCH that it was highly embarrassing for political office holders in the country to seek medical care abroad.

The Commonwealth Medical Association, which was established in 1952, is a non-governmental organisation set up to assist and strengthen the capacities of national medical associations of countries within the Commonwealth to improve the health, well-being and human rights of their countries and communities.

Enabulele, who is also an Adviser to the World Medical Association, told one of our correspondents in a telephone interview, that it was "absolutely unfortunate" that while other economies were deriving benefits from their inbound medical tourism, Nigeria had been losing humongous sums of money in foreign exchange on account of its leaders' medical tourism to other countries.

He said, "The country needs to think of how to reverse this unfortunate trend. Nigeria is in a recession and this is not the time for us to drain our economy by political office holders, whose expenses are borne by the state. I hope and pray that we will have the right leadership that will act by example to sort this out because that is the first step.
"This would give greater confidence to other Nigerians to explore the available medical services in the country. Leaders at all levels need to look beyond their individualism to say, 'If I want people to utilise health care services in my country, I have to show that I believe in those facilities by utilising them'.
"So, I will urge all political holders, including Mr. President, to try to live by example. The President should try as much as possible, irrespective of what may be the problem, to see how he can stay in the country and see how he can get his medical needs attended to at the State House Clinic, even if it means importing facilities that are not available here.
"In any case, if N3.16bn was budgeted for the State House Clinic in 2016 and 2017, I will expect that the money is supposed to improve the clinic to a global standard that will have most of all the needed facilities and equipment. There is no reason whatsoever to say you are looking somewhere else for medical care. It is increasingly embarrassing to see public office holders go outside the shores of Nigeria to look for care."

While speaking in Sokoto at the 56th annual general conference and delegates meeting of the NMA in 2016, the President had said his administration would not encourage expending the nation's hard earned resources on any government official seeking medical care abroad. But, Enabulele stressed that this was one area the President needed to show leadership direction.

Enabulele added, "The law as it currently exists in our country, states very clearly that except in exceptional cases that have been so determined by medical boards and with approval by the minister of health, no political office holder has any right to be sponsored with taxpayers' resources for any foreign medical trip. So, even the laws are there.
"Nigerian doctors are capable and some of those Nigerian doctors abroad were trained in Nigeria. We have good experts and formidable medical expertise with good intellectual capital base in Nigeria. No country has it all but countries devise means of closing the gaps."

Meanwhile, the President of the Nigerian Medical Association, Prof. Mike Ogirima, said if the Aso Rock Clinic was well equipped, the President would not have been travelling outside the country to receive medical care, given that the country had the expertise to treat his ailment. "But lack of equipment is making things difficult," he added.

He explained that even though the NMA was not against the President seeking medical care abroad, as he was entitled to seek a second opinion, the NMA would advocate that the government equip the nation's hospitals.

He said, "We are appealing to the President to replicate whatever experience he had in London here at home. He should equip our hospitals. We can't keep funding the Aso Villa Clinic if it's not being used. That clinic should be equipped so as to cater for the President's medical need.
"The Federal Government has not been fulfilling an agreement it signed with other members of the Economic Community of West African States to set aside 15 per cent of the budget for the health care sector. If this happens, we would be able to equip our hospitals so that the President wouldn't need to travel for medical treatment abroad again."

Also, the NMA Chairman, Ogun State chapter, Dr. Kunle Ashimi, said poor equipment in Nigerian hospitals was responsible for the President's medical trip abroad, noting however that hospitals should be equipped to stop medical tourism.

He added, "Lack of equipment is the problem Nigerian health care system is facing. We have the expertise to treat anybody. Go all over the world, Nigerian doctors excel because they have access to equipment.
"The Aso Villa Clinic could have gulped billions of naira, but it might be lacking the equipment to treat the President's ailment. And sometimes, just one medical equipment could cost ten times more than the whole hospital building. No one knows the illness of the President, but I am sure if there were equipment in the Villa Clinic, he could have invited his doctors to come to Nigeria to treat him.
"What we need to do is to stop paying lip service to our health care sector. We should spend hugely on our hospitals and medical tourism would end."

Meanwhile, reacting to the revelation by the Minister of State for Health, Dr. Osagie Ehanire, that Nigerians spent more than $1bn on medical tourism annually, some dons have called on the government to put an end to such recurring issue.

A professor of virology and former President of the Nigerian Academy of Science, Oyewale Tomori, said people would continue to travel abroad until the government addressed the issues that compelled them to seek medical treatment aboard.

He, therefore, called on the government to address the issues and see if medical tourism would not be a thing of the past.

He said, "It's not that our doctors are not good, within the limit of the facilities they have, but a doctor without equipment is as good as helpless. When India had the same problem in the health sector, the government created the conducive environment for their hospitals to be good, now they have the equipment and personnel.
"When we improve our medical services, people would stop going overseas, and it would be cheaper to get treatment at home than travelling abroad. But if we don't address the foundational problems, I mean, issues like lack of equipment, electricity supply, water supply, the scourge of fake drugs, etc., if we don't address them, there would continue to be medical tourism because people won't get the kind of treatment they want.
"The leadership also plays a role. In a case where the President spent over 100 days abroad for treatment, how do you tell people not to do same? Like the NMA told him, create the environment here and you won't have to go there. That is the only way."

Also, a professor of psychology at the Obafemi Awolowo University, Toba Elegbeleye, said the menace had continued to grow because hospitals in Nigeria lacked all the necessary equipment and the fact that people now ascribe some prestige to getting treatment abroad.

He, however, called on the government to address these issues to bring an end to the scourge.

He added, "It has a psychological side to it and I would ascribe it to colonial mentality. There was a time when even the royalty in Saudi Arabia used to come to the University College Hospital in Ibadan, Oyo State, and the University of Lagos to receive medical attention. So, I wonder why we are here now.
"Now, people like to celebrate that their parents died in London while receiving treatment. Although, we cannot fail to recognise that there may be better facilities there, so there may be an iota of truth in their fears.
"However, the way out is to equip the hospitals and change our mindset that nothing is good until it is done abroad. I even want to believe that if all our hospitals are equipped more than the ones in London and other places, people would still go there. But if we can refocus our mind, starting from a leader that is forthright, I think we may begin to have a change of heart. It's in our attitude and world outlook. Since we are a praying nation, we would continue to pray that government put an end to it; it needs to be addressed."