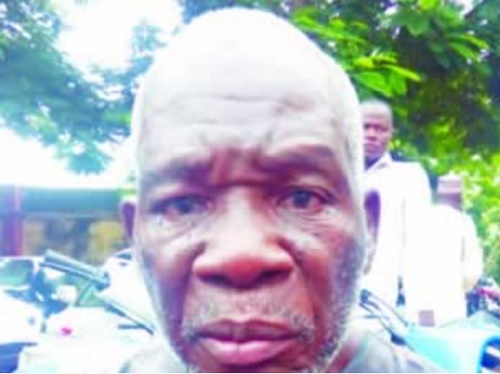 Speaking while being paraded before newsmen at the Nigerian Police headquarters in Bauchi on Friday, an old man idenified as Alhaji Isa Musa, blamed hunger and poverty for his decision to engage in buying and selling of stolen motorcycles.

According to a report by Punch newspapers, the 78 year-old man, who started the illegal business in 2011, said he had operated a provision store at the Muda Laval market but the business became distressed and he could no longer feed his large family of three wives, 35 children and 18 grandchildren.

"I had a provision shop in Mud Laval market but all the goods got finished because I used the proceeds to feed my family. I started buying and selling stolen motorcycles because of hunger and poverty," he said.

When asked if he had no mature offspring to support him, the resident of Bakin Kura of Bauchi metropolis, said none of his children could support him because they were not buoyant, adding that he gave a motorcycle to one of his children to transport himself to school.

The Septuagenarian who expressed regrets over his action and pleaded with the authorities to pardon him, saying he was diabetic, said, "I am suffering from diabetes and I need to treat myself, I beg the police authorities to pardon me.

"Although, I've been doing this illegal business for six years now, if they pardon me, I promise and assure them that this will be my last."

Musa also confessed to have sold Indian hemp in the past six years "but I stopped dealing in drugs about four years ago," and warned those engaged in such illegal business to desist and repent.