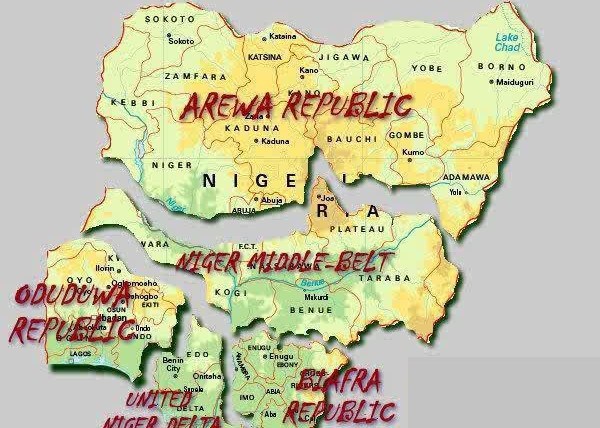 A South West group, Yoruba Liberation Command (YOLICOM) has declared secession from Nigeria and sought the creation of Oduduwa Republic, according to a report by Guardian.

The declaration was made yesterday in Lagos, the group said it had no apology for the decision, as its people wished to see an end to the over 100 years of bitter acrimony, ethnic rivalry, savage killings, blackmail of the Yoruba nation, and excruciating burden of coming from a country with the stigma of terrorism.

The group's spokesman, Opeoluwa Akinola, who disclosed this at a press conference held at Ogba, said it was time for the Yoruba nation to exit the 'axis of evil' called Nigeria, having endured its misery, destruction of values and the cultural genocide inflicted on its heritage.

"We totally reject the idea of restructuring as proposed. It is an attempt to restructure Nigeria on their own terms and not on the terms of the people. Nigeria will never be genuinely restructured by the present crop of political leaders who are themselves beneficiaries of the same skewed system.
"Even if the country will be restructured, it will pass through the National Assembly, which was created during the era of military rule of the Fulani to ensure an upper hand for the Fulani North. The National Assembly is an organ of the Fulani and their agents, so also is the Nigerian military, which has continuously been used to repress, intimidate and humiliate Nigerians," he said.

Akinola lamented that Nigeria has become a burden on the Yoruba people and its people have been exposed to unimaginable threats of violence, wiping off entire families through clubbing to death, kidnapping, savage killings, rape of infants, stealing of public wealth and public display of stolen wealth with arrogance by the criminals.

"We hereby display the proposed flag of the Yoruba nation as a symbol of mobilisation of our long suffering people, out of the huge
slum and prison called Nigeria, a country built and sustained by corruption, blood-shedding, malicious damage and total contempt for humanity.
"We call on the United Nations (UN) to immediately put the machinery in motion for the immediate dissolution of Nigeria and set the captives free. If Nigeria fails to heed this advice to dissolve the unholy and cruel union, the perpetrators and beneficiaries of the blood- sucking nation will have themselves to blame," he warned.